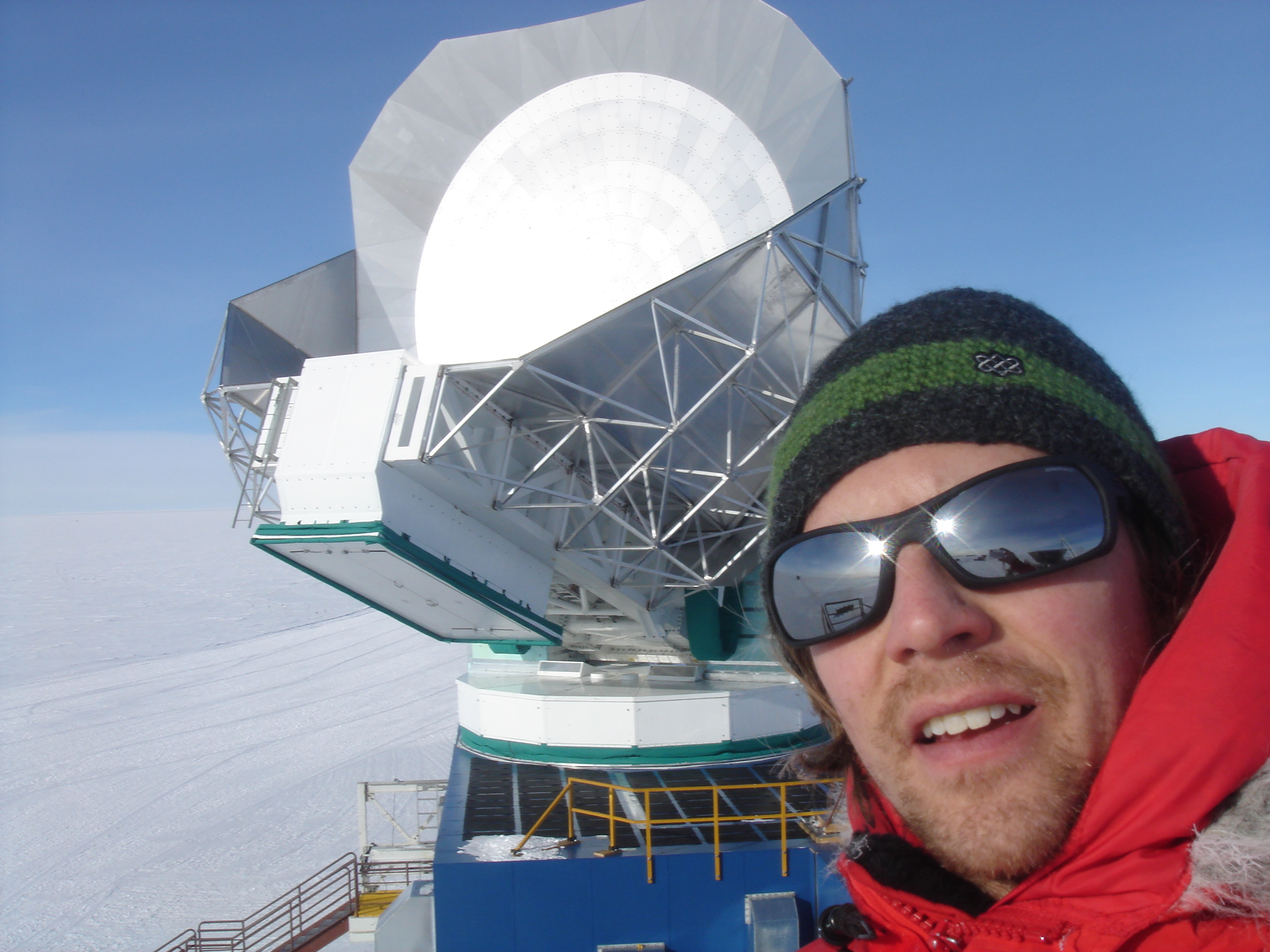 Telescope Details
Location:
Amundsen-Scott South Pole Station, Antarctica
Purpose:
With a 10-meter primary mirror, the South Pole Telescope is the largest millimeter-wave telescope dedicated to observing the cosmic microwave background (CMB) and can produce large-scale CMB maps at unparalleled resolution. 
NIST's role:
NIST has played a significant role in all three generations of SPT cameras, providing sensors and/or electronics to collect sensor data for SPT-SZ, SPTpol, and the current camera, SPT-3G. 
Significant discoveries:
The SPT made the very first detection of the B-mode lensing signal, a pattern that confirms the theory of cosmic inflation, and has discovered thousands of galaxy clusters.
Other interesting facts:
With its unique location, the SPT plays a critical role in achieving the goal of the Event Horizon Telescope network to image the event horizon around the black hole at the center of our galaxy.
Supported by:
National Science Foundation, DOE Office of Science High Energy Physics, Kavli Institute for Cosmological Physics, U.S. Antarctic Program and Antarctic Support Contract
Media