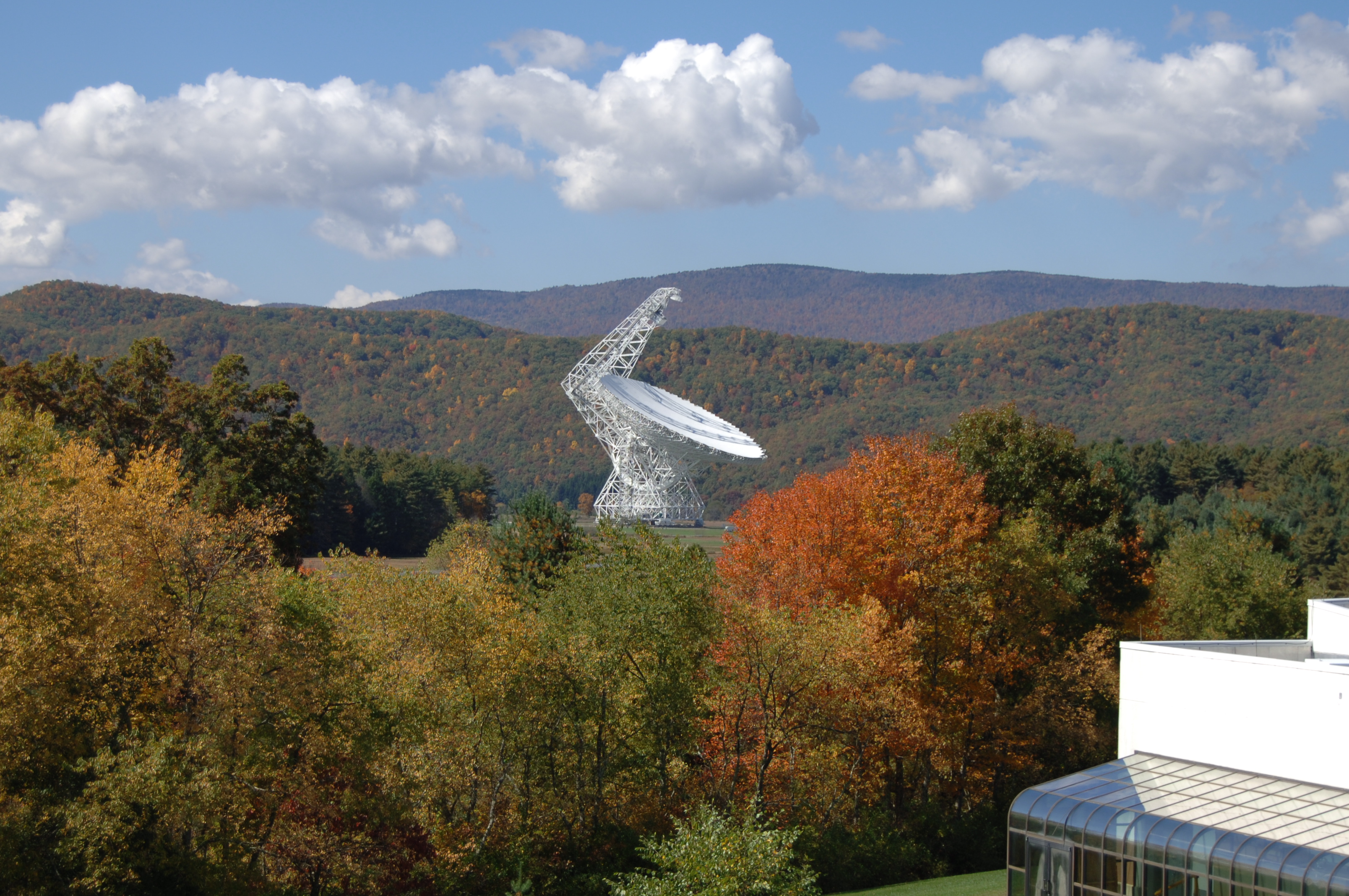 Telescope Details
Location:
Green Bank Observatory, West Virginia 
Purpose:
The world's largest fully steerable radio telescope, the Green Bank telescope can be pointed to most of the celestial hemisphere above it, using received radio signals to create large, high-resolution images and maps of the cosmos. 
NIST's role:
NIST built sensors and electronics for MUSTANG-2, one of several cameras on the telescope, used primarily to observe and study galaxy clusters, the largest objects in the universe. MUSTANG-2 was developed by a collaboration of NIST, the University of Pennsylvania, National Radio Astronomy Observatory, the University of Michigan and Cardiff University.
Significant discoveries:
MUSTANG-2 has measured the mass and gas pressure of 14 galaxy clusters, allowing astronomers to check previous assumptions based on indirect information and theories. It is the only camera with enough resolution to make such measurements, which provide accurate data on galaxy dynamics and cluster count maps that help explain how the universe evolved.
Other interesting facts:
While MUSTANG-2 became operational in 2016, the Green Bank Observatory was dedicated in 1957 and has hosted many research milestones such as the first radio telescope search for extra-terrestrial life. The town of Green Bank is located within a National Radio Quiet Zone, which forbids use of devices that emit radio waves, including cellphones, Wi-Fi routers and even microwave ovens, to limit interference with the telescope.
Supported by:
National Science Foundation
Operated by:
Associated Universities Inc.
Media