FORENSICS@NIST2020

Join our NIST colleagues on November 5-6 for FORENSICS@NIST2020 and learn how advanced methods in metrology, computer science and statistics are being used to strengthen forensic science. Learn more here.
Upcoming Webinar: "Mock Juror Perceptions of Forensics"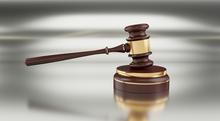 The Center for Statistics and Applications in Forensic Evidence (CSAFE) invites researchers, collaborators, and members of the broader forensics and statistics communities to participate in the webinar, "Mock Juror Perceptions of Forensics", on Tuesday, December 8 from 11:00 – 12:00 pm CST. Read the full program description and register here.
Get Involved with OSAC
OSAC offers a variety of ways for members, affiliates and other experts in the forensic science community to participate in the standards advancement process. Click here to learn how you can help make an impact on the forensic science community through standards.