OSAC's Digital/Multimedia Scientific Area Committee Develops New Guidance on Non-routine Offsite Forensic Examination of Digital/Multimedia Evidence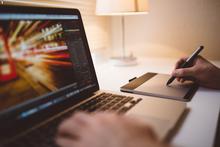 The unprecedented impact of COVID-19 has led to social distancing, travel restrictions, and closure of non-essential facilities. Many organizations have teleworking strategies to address these constraints. Forensic laboratories and practitioners are not exempt from these circumstances, yet they must maintain continuity of forensic examinations. Unfortunately, there is no "one size fits all" approach, as organizations vary in their ability to support remote operations. What's more, there are many questions about how to maintain the integrity of the process in the current situation. After speaking with colleagues and participating in online forums, OSAC's Digital/Multimedia Scientific Area Committee published Guidance on Non-routine Offsite Forensic Examination of Digital/Multimedia Evidence.
Unlike many forensic disciplines, digital/multimedia evidence examination can often be done remotely. The ability to forensically duplicate digital/multimedia evidence, in accordance with best practices, makes remote examinations possible. This established practice can be leveraged when coupled with a contingency plan that supports a secure remote examination environment that maintains evidence integrity.  
Organizations must consider the risks when conducting remote examinations. These can include confidentiality, integrity and fidelity risks. These risks can likely be mitigated by actions already implemented in an existing management system. 
The Guidance on Non-routine Offsite Forensic Examination of Digital/Multimedia Evidence is available on OSAC's Digital/Multimedia Scientific Area Committee webpage.
New OSAC Technical Series Publication Available: Human Factors in Validation and Performance Testing of Forensic Science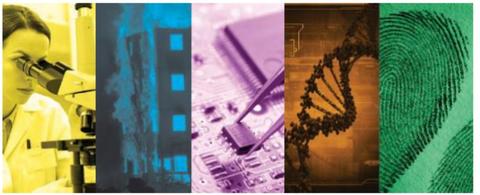 Research on the validity of methods and examiner performance plays an important role in advancing forensic science. OSAC has published a document that provides guidance on designing, conducting, and reporting this research. This new Technical Series Publication, Human Factors in Validation and Performance Testing of Forensic Science, brings together key points from the scientific literature on assessing human performance.
This publication is not a standard or guideline and offers no requirements for current or future practice. Rather, it is an OSAC Technical Series Publication designed to provide background and perspective on issues relevant to the standards development process. It was initially drafted by OSAC's Human Factors Committee (now Human Factors Task Group) after several OSAC subcommittees asked for guidance on designing research to evaluate human performance in forensic science. 
This document focuses on the human element—the accuracy and consistency of examiners who must rely on expert judgment to complete their analyses. It discusses the strengths and weaknesses of several research approaches and provides suggestions on incorporating more and better research into standard laboratory practice.  
According to William Thompson, Chair of the Human Factors Task Group, this publication is "one of the most thoroughly vetted documents to emerge from OSAC." The review process took over two years and involved over 300 comments and extensive revisions that were "necessary to assure that the document addresses the diverse needs of the forensic science community and takes account of different perspectives."  
The document discusses issues of critical importance to forensic scientists who design, conduct and evaluate research either to confirm the validity of forensic science methods or evaluate and improve laboratory procedures. According to Thompson, the document "is a must-read for laboratory directors and quality managers and will be an essential guidebook for anyone conducting or evaluating research on human performance in a forensic laboratory."  
Human Factors in Validation and Performance Testing of Forensic Science is available on the Human Factors Task Group webpage. 
Calling all CSIs: Participate in a Survey and Help OSAC's Crime Scene Investigation Subcommittee Make Recommendations for Future Staffing Levels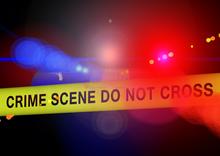 Crime scenes are complex and the investigators who process them may be required to work long hours in poor conditions. The resulting stress and fatigue can lead to errors and to the burnout of personnel.
To help address a need for research about adequate staffing levels at crime scenes, an independent investigator, in collaboration with OSAC's Crime Scene Investigation (CSI) Subcommittee, has developed a survey to evaluate the factors that affect the quality and effectiveness of an investigation, determine what investigators can effectively handle alone, and assess when and how much extra staff is needed.
All CSI practitioners are encouraged to provide their input to this survey by August 31, 2020. 
The collected data will be submitted to a peer-reviewed journal and will inform OSAC's Crime Scene Investigation Subcommittee as it works to make discipline-wide recommendations for proper staffing at crime scenes. 
Materials (Trace) Interlaboratory Data Collection Exercise to Evaluate Draft Standard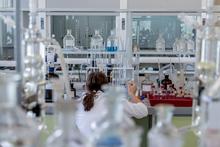 OSAC's Materials (Trace) Subcommittee is conducting an interlaboratory data collection exercise to evaluate its draft document, Standard Practice for Interpretation and Report Writing in Forensic Comparison of Trace Materials, before submitting it to ASTM for formal development. 
Over 100 participants have volunteered to join in the first round of the study, which focuses on forensic paint analysis. A web-based training session was held on June 11 to introduce the exercise to participants, who will work through 15 scenarios this summer. After the exercise ends on Aug. 14, the subcommittee will use the responses to revise and finalize the draft standard. They will also share the summary of data and results.
The draft document can be found on the Materials (Trace) Subcommittee webpage. 
If you have questions or would like to participate in the exercise, please register here.