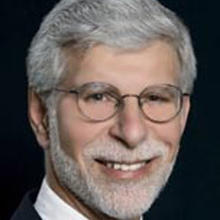 Mark Stolorow, Director
OSAC is working with the forensic science community to strengthen the nation's use of forensic science by facilitating the development of high-quality forensic science standards that are fit-for-purpose, consensus-based, and scientifically sound. OSAC does this by bringing together more than 550 members and 325 affiliates in virtual and in-person meetings. OSAC participants debate the technical merit and scientific underpinnings of existing standards, collaborate to develop new clearly written draft standards, and challenge each other to generate documents that will move individual forensic science disciplines forward. This interface is enabled through a staff of seven federal employees at NIST who support the 34 OSAC operating units and empower them to make a difference.
Membership
There are 25 forensic science disciplines in OSAC with membership that includes practitioners, laboratory managers, academic researchers, metrologists, statisticians, human factors experts, accreditation and standards development experts, attorneys, and judges. This diverse group represents federal, state, and local agencies, academic institutions, and private sector entities from all 50 states. When you add in the Affiliates, there are representatives from more than a dozen countries. OSAC Affairs is very grateful for all the members, affliates, and guests who volunteer their time to benefit the forensic science industry.
Accomplishments
Over the past year, OSAC has claimed many successes.
• National Institute of Justice incorporated OSAC published R&D needs into their solicitation process.
• OSAC work products are being converted into published standards:
• American Dental Association (ADA) document.
• Academy Standards Board (ASB) documents.
• OSAC launched the Technical Publication Series to publish OSAC work products.
• OSAC started a monthly Standards Bulletin to update stakeholders about the standards in process within an SDO and/or the OSAC Registry.
In the near future, OSAC, along with the Quality Infrastructure Committee (QIC), will publish a beta version of the OSAC lexicon. The initial launch will be open to the public for use and updates. We are encouraging the public to provide updates, additions, deletions, and corrections as the lexicon will be a living tool that will be updated frequently, so our community has the best resource available. OSAC is finalizing our Implementation Plan so we can help the industry implement OSAC endorsed standards.
Transformations
As any organization grows, it learns that processes grow and evolve. OSAC is no exception. We have revamped some of our processes, such as enabling subcommittees to post documents submitted to SDOs on their website for the public to use, clarifying and improving the Registry Approval process, providing enhanced guidance and communications through webinars, online training, and reference tools, and generating process maps to streamline internal OSAC processes. Additionally, as part of our outreach efforts, we completed the 2nd annual OSAC Leadership Strategy Session, which brought together our Executive Board, SAC, RC, and STG Chairs, committee members, and OSAC Affairs to set priorities and provide future direction for all of OSAC operations and deliverables.
Future Plans
As we look forward to another productive year, OSAC has set some essential goals of its own, such as:
• Internal and external engagement of OSAC with our members, our stakeholders, and the entire forensic community.
• Along with the FSSB and QIC, publish a beta OSAC-preferred lexicon.
• Continue making progress on the 200+ draft standards and guidelines in the pipeline.
• Increase the number of standards on the OSAC Registry.
• Continue to introduce new and updated standards into existing SDOs.
OSAC would like to thank all OSAC members for their hard work, dedication, and volunteerism to strengthen the use of science and science-based standards in our nation's criminal justice system. Now let's get to work.