(+$34.6 million)
Challenges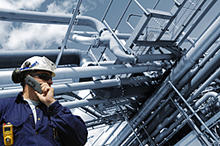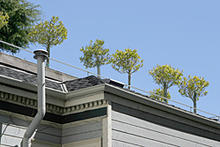 By themselves, the nation's manufacturers would rank among the world's 10 largest economies, thanks, in large part, to the sector's nearly 12 million employees, one of the most productive manufacturing workforces ever. But U.S. industry faces relentless competition that has trimmed the nation's share of global manufacturing output from 25 percent in 2000 to about 20 percent today. 
Our more than 335,000 manufacturing plants must respond quickly and effectively to an ever-changing mix of requirements, risks, and opportunities, from new regulations to rising energy costs to emerging technologies and markets. Though the situation is highly dynamic, one analysis projects that China will overtake the United States as the world's leading manufacturer before 2020.1 Revitalizing the nation's manufacturing industries and helping to ensure that they will continue to be engines of innovation and job creation in the future is essential to building a clean energy economy that can help raise the standard of living for all Americans.2
The U.S. construction industry, another major component of the U.S. economy, also confronts significant challenges and important opportunities. There are almost 900,000 construction-related firms in the United States. Although only 1 percent employs more than 100 people, the construction industry accounts for about 5 percent of the nation's gross domestic product. As important, buildings account for 40 percent of U.S. energy consumption and 72 percent of electricity use, and they generate 39 percent of the nation's greenhouse gas emissions.
Right now, according to a recently issued report from the National Research Council, "available technology integrated into a holistic building design could save up to 50 percent of the energy the building would otherwise use, while lowering lifetime cost."3 However, reaching these targets with already-implementable technologies is not guaranteed. Funding this initiative—which aims to achieve net-zero energy buildings that, on balance, consume no energy from non-renewable sources and leave no environmental footprint—will help make the goal more attainable through new measurement science that speeds development and introduction of innovative building technologies.
Proposed NIST Programs
This set of initiatives includes four distinct areas that support the President's efforts to revitalize American manufacturing4 and encourage innovation that helps put in place a clean-energy economy.5
Green Manufacturing and Construction (+$10 million)

Develop an information infrastructure, based on open standards, to communicate critical sustainability information efficiently among suppliers, customers, and regulators.
Identify and disseminate best-practice methods, processes, and assessment tools for sustainable manufacturing in key industrial sectors;
Establish energy-performance standards for new and existing buildings to achieve national goals for the design and construction of net-zero energy, high-performance green buildings.
Enable the development and usage of sustainable materials, components, and systems in buildings.
Develop and disseminate measurement tools for evaluating and improving indoor air quality.
Leverage the Manufacturing Extension Partnership network, to promote the adoption of best practice methods and technologies for reducing energy consumption in manufacturing and in buildings.

Innovations for 21st Century U.S. Manufacturing (+$10 million)

Develop new measurement methods and performance-based standards to improve additive manufacturing systems and other rapid prototyping systems for quick turn-around, small-batch production of complex, customized products.
Provide the measurement tools and capabilities necessary to develop and apply robotic technologies that are "smarter," more flexible, and better able to operate safely and effectively in less structured environments, to facilitate mass customization in manufacturing processes.
Develop, validate, and disseminate new scalable techniques and processes to safely and efficiently generate, handle, and assemble nanostructured materials and devices.
Collaborate with industry on development of methods and tools to monitor top-down and bottom-up nanomanufacturing processes in real time.

Expand the Hollings Manufacturing Extension Partnership (+$4.64 million, FY 2011 total is $129.7 million) program to expedite and facilitate adoption of technological innovations by smaller U.S. manufacturers, especially clean technologies and processes that improve manufacturers' competitive position.
Expand the Technology Innovation Program (+$10 million, FY 2011 total is $79.9 million) to motivate and expedite R&D for the development of advanced, disruptive technologies that enable, for example, accelerated development of next-generation, high-performance processes and materials and in areas such as nanomanufacturing.
Expected Impacts
Benefits and impacts expected to result from the proposed initiatives and programmatic increases include:
U.S. manufacturers adopt a widely accepted set of sustainability metrics and achieve a leadership position in the development, design, and application or production of competitive, environmentally sustainable processes and products.
New and improved industry-consensus standards and building-performance codes are adopted and implemented, yielding significant reductions in the energy use and environmental impact of buildings.
State-of-the-art contributions toward improving the competitiveness and sustainability of the U.S. manufacturing sector.
Accelerated adoption of advanced and clean technologies into manufactured products.
Improvement in the competitive position of U.S. manufacturers because of reduced environmental costs and development of new environmentally focused products.
U.S. manufacturers increase their competitive capability to produce high-value-added, knowledge-intensive products and respond to new market opportunities.
---
1 IHS Global Insight, "Revised Forecast Advances Date of China Becoming the Preeminent Global Manufacturer," Aug. 12, 2008.
2 Executive Office of the President, A Framework for Revitalizing American Manufacturing, Dec. 2009.
3 The National Academies, Real Prospects for Energy Efficiency in the United States, Report in Brief, The National Academy of Sciences, 2009.
4 Executive Office of the President, A Framework for Revitalizing American Manufacturing, Dec. 2009.
5 Executive Office of the President, A Strategy for American Innovation: Driving Towards Sustainable Growth and Quality Jobs, Sept. 2009.