Challenge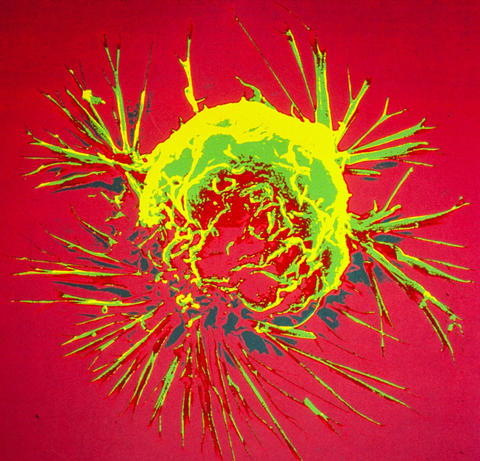 Inaccurate bioscience measurements sometimes make it hard to tell when treatments are healing or causing harm. They often increase costs and lower the quality of healthcare. The lack of reliable, quantitative measurements in the biosciences is also impeding progress in a number of promising life-science research areas.
Compared to the measurements made in the physical sciences, medical tests and bioscience-based measurements need to be repeated and rechecked far too frequently. Today, even standard measurements on a limited number of blood proteins often yield variable results among expert laboratories.
Meanwhile, bioscience measurement capabilities are still largely limited to studying only a few biological interactions at the same time, rather than the large numbers of molecules and many sophisticated interactions that are required to understand complex biological systems.
Proposed NIST Program
The research initiatives newly proposed in FY 2009 will focus on three intersecting areas of research:
make biological data more quantitative and reliable by establishing methods, standards, and benchmark data for the fundamental measurements that underpin the life sciences in techniques such as mass spectrometry and molecular imaging;

devise new methods for simultaneously measuring hundreds to thousands of molecules at a time by developing and validating new technologies in areas such as microfluidics and live cell imaging; and

help laboratories more easily compare and combine their measurements and computer models with one another by developing standards for the exchange of biological data and information.
Expected Impacts
NIST research will provide physical science-based measurement tools to:
reduce errors, reduce costs, and enable innovative measurement technologies;

foster the development of "systems biology," the complex analysis of biological systems to provide a more detailed understanding of disease and drug design;

decrease both the time and cost of drug development by having better measurements to identify problems with candidate drugs at earlier stages;

pave the way to personalized medicine, through the existence of more detailed quantitative biological data; and

improve prediction, diagnosis, management, and understanding of disease through the use and exchange of standardized data.