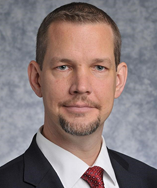 The UMass Amherst College of Engineering announced the five recipients of its 2021 Distinguished Alumni Award representing the college's five departments. Robert W. Ivester '91, '93 MS, '96 PhD, Acting MEP Director and Deputy Director at the National Institute of Standards and Technology, has received the award for Mechanical and Industrial Engineering.
Visionary leaders in their field, recipients of this honor have reached exceptional levels of professional and personal achievement. This award recognizes distinguished leadership, service, teaching, innovation, and other exemplary accomplishments that positively impact society and the engineering profession.
Learn more about this award at https://engineering.umass.edu/news/college-announces-2021-outstanding-alumni.