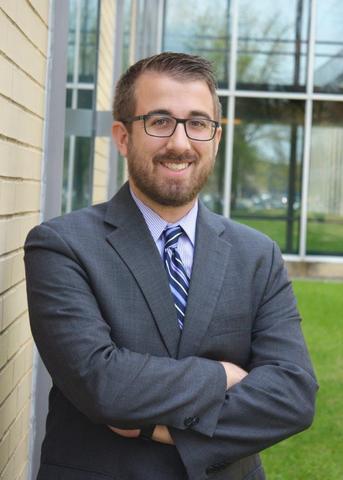 Michael P. Brundage, a resident of Bethesda, Md., and engineer at the National Institute of Standards and Technology (NIST), Gaithersburg, has been named the recipient of an achievement award by The American Society of Mechanical Engineers (ASME).
Brundage received the 2018 ASME Old Guard Early Career Award at the Society's International Mechanical Engineering Congress and Exposition in Pittsburgh last week.  ASME cites Brundage for service within the Society as well as contributions to advance manufacturing technology, particularly in the areas of machine learning and data analytics.
In the Information Modeling and Testing Group at NIST, Brundage is involved in a range of projects focused on next-generation manufacturing technology, including smart systems, sustainable performance, and knowledge visualization.
He is developing testing methodologies for intelligent maintenance, while working in collaboration with the American Society for Testing and Materials on the creation of guidelines for sustainable manufacturing performance indicators.
The author of 30 peer-reviewed articles, Brundage has been active in the ASME Manufacturing Engineering Division, serving on various committees and working groups and organizing symposia at conferences. He attended the State University of New York, Stony Brook, earning a Ph.D. in mechanical engineering in 2015. Brundage also attended the University of Notre Dame and received a B.S. in mechanical engineering in 2010.