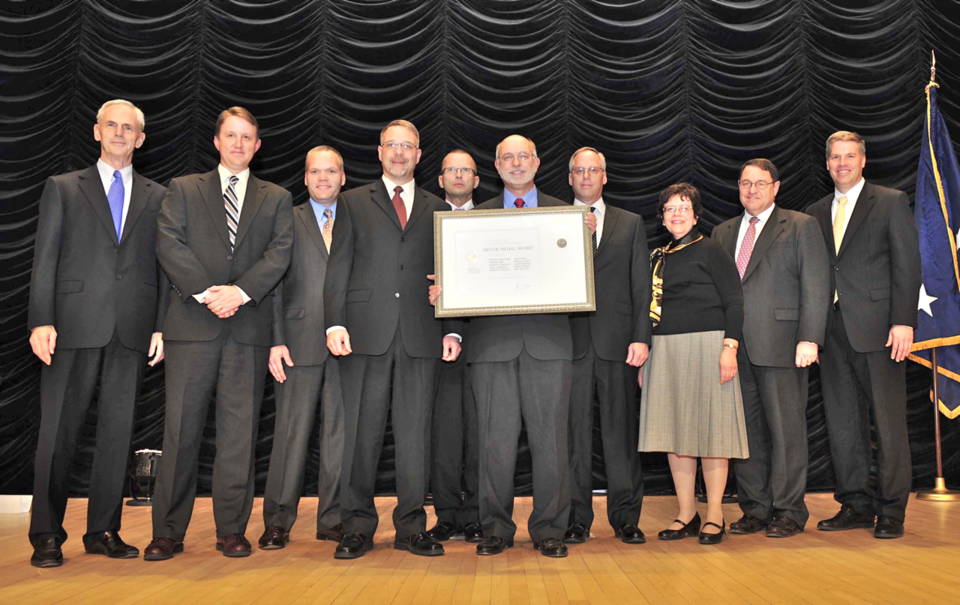 Silver Medal for Successful Implementation of a Voluntary Project 25 Compliance Assessment Program that Increases Public Safety
A team of ten PSCR program staff received a group Silver Medal in the category of Leadership from the U.S. Department of Commerce at ceremonies in Washington, D.C., on Tuesday, December 13, 2011.
Previously, public safety did not have a consistent method to compare LMR based on rigorous testing for interoperability, conformance, and performance. Today, based on the efforts of the group and in cooperation with industry, the majority of P25 LMR products sold are represented in the P25 CAP.