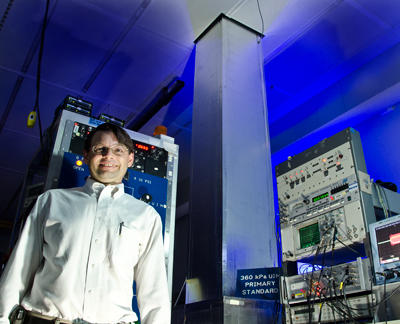 Hendricks was cited for "exceptional contributions to vacuum science and for developing new and revolutionary vacuum standards and methods through promoting excellence in vacuum measurement as well as being a mentor to early career scientists and engineers."
The AVS, a technical society formerly known as the American Vacuum Society, has 4500 members worldwide. Hendricks, a member of AVS Mid Atlantic Chapter, serves as chair of IUVSTA (International Union for Vacuum Science, Technique and Applications), which represents nearly 15,000 physicists, chemists, materials scientists, engineers, and technologists who are linked through their common use of vacuum.
For information about Hendricks' current project, click here.