November 2017
Highlights from the Tampa, FL September 2017 OLSS and FSSB Meetings |  OSAC Welcomes New FSSB Members | Message from the Director of OSAC Affairs | Now Available: American Dental Association Technical Report for Identifying Human Remains | On the Horizon
 
There will be changes from time to time…
This past summer, Forensic Science Standards Board (FSSB) Chair, Jeremy Triplett, announced that he would not be seeking a second term in that capacity.  His reasons were many but, primarily, he wanted to devote more time to his family.  Anyone who works in the forensic sciences knows how challenging and demanding that work is and what a toll it takes on one's family.  Jeremy's decision was respected and supported by the members of the FSSB.  We thank him for his unparalleled service to OSAC over the last three plus years and wish him the very best. 
At our most recent meeting of the FSSB, electing a new chair was part of our agenda.  I was humbled to be elected to serve as Chair and will do my very best to continue the leadership that Jeremy delivered and to serve the best interests of OSAC. 
In addition to the election of a new chair, other FSSB executive positions were up for election.  I'm happy to report that Executive Secretary, Laurel Farrell, and Vice Chair, Mark Keisler, were reelected and will be invaluable in providing continuity to FSSB operations.  The Board also welcomed new-comers Melissa Gische (replacing outgoing Physics and Pattern Evidence Chair, Austin Hicklin), Ray Wickenheiser (replacing Jeremy Triplett as ASCLD representative) and Dr. David Fowler (replacing Dr. Roger Mitchell as the NAME representative).  While the role of chair seems daunting, I can take great comfort that I am surrounded by some of the most intelligent, thoughtful, energetic and passionate people in the world, representing not only the forensic sciences but science itself!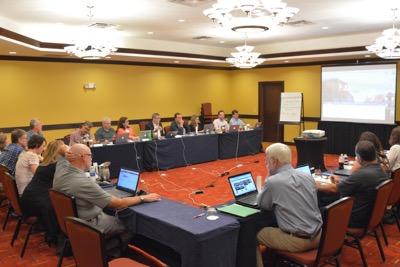 This past September, the entire FSSB continued the OSAC Leadership Strategy Sessions (OLSS).  This concept was initiated in the summer of 2016 to give the organization's mid-level leadership an opportunity to express their concerns, challenges and recommendations for a path forward.  Some of the positive highlights of this most recent interaction include:
Addressing research and development funding needs
Improved communications during meetings
More opportunity for interdisciplinary discussions
Continued work on the interdisciplinary conclusions statement
Some areas for improvement were also addressed.  Among them (and this is, by no means, all inclusive):
More freedom for the technical experts serving on the subcommittees (SCs)
A better understanding of what the Principles of Professional Practice and the guidance it should provide and, once determined, to redistribute to the membership
Recommendation that "road maps" be generated by each SC to help foster a clearer course of action
Better define the levels of direction from the FSSB vs. the autonomy of the SCs
Reprioritization of interdisciplinary topics
Improve communications to include routine direct contact between the SC chairs and the FSSB
Mentoring opportunities for future mid-level leaders of the organization
Keeping the non-forensic scientist engaged and working toward a better understanding of the perspectives of forensic science practitioners
Focus the development of standards on the "target audience" (the forensic practitioners)
Improve communications, both up and down the chain
All in all, I believe the OLSS has been, and will continue to be, a valuable interaction for the organization.  Limited resources will hamper our opportunities to meet often, so we must take full advantage of our times together.  The plenary sessions, OLSS and in-person FSSB meetings provide us significant positive reinforcement and face-to-face communications essential for success. 
By the time this month's newsletter goes to press, NIST will have received many responses to their Request for Information (RFI) on OSAC 2.0.   As you know, the original intent of this enterprise was for NIST to surrender ownership and control of OSAC after some semi-defined (within ten years) period of time.  Entering our fourth year, NIST generated a public solicitation for maintaining OSAC well into the future.  My sincere hope is that there were many responses to the RFI.  I further hope that many current OSAC members took part in contributing to a response.  As stakeholders, it would be in the membership's best interests to provide feedback to the RFI.  No one has a better understanding of where we've been and where we need to go than current OSAC subject matter experts.
For those of you serving OSAC (and the thousands of volunteers waiting for an opportunity), I want to encourage you to continue our mission to "strengthen the nation's use of forensic science," through your reasoned and technically sound development of standards and guidelines applicable to your disciplines.  Forensic science organizations have been around for a long time; the IAI reached 100 years of existence two years ago, AAFS will celebrate a 70th birthday next February; SOFT and ASCLD have been in existence for over 40 years; NAME is over 50 years; AFTE is approaching 50 years; and these are only the organizations with representatives on the FSSB.
There are many other organizations and associations dedicated to strengthening their respective disciplines.  "Strengthening the Forensic Sciences" is nothing new.  We've all been working toward that for decades.  What is new is OSAC.  Here's my point.  When you start something new, you tend to experience frustrations and (what seem like) insurmountable challenges.  I'm sure the founders of all of the above listed associations and organizations felt the same.  OSAC has just entered its fourth year of existence.  What we need to do is to continue to focus on the future and strive for success of the OSAC mission.  All of you are part of this organization because you've been deemed the "best and the brightest." Use your talents to their maximum, respect the opinions of your cohorts and listen to what's being discussed as you work together on these standards and guidelines.  I look forward to working with you moving forward and will count on your support in that effort.  Thanks to all of you, OSAC is working and will continue to be a success.
Respectfully submitted,
Steve Johnson, FSSB Chair
The Forensic Science Standards Board (FSSB) of the Organization of Scientific Area Committees for Forensic Science (OSAC) recently welcomed three new members to the board.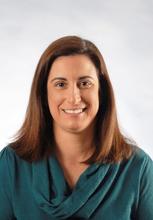 One of our newest members is Melissa Gische, chair of the Physics/Pattern Interpretation SAC. Melissa is a latent print examiner at the FBI Laboratory where she examines evidence for latent prints and compares those latent prints with the prints of known individuals.  She has been with the FBI since 2000 and has testified as an expert witness in federal and state court.  Melissa is also responsible for coordinating the legal issues program within the Latent Print Operations Unit at the FBI Laboratory, where she is responsible for trial and admissibility testimony training. Melissa is a certified latent print examiner through the International Association for Identification and a certified technical assessor in latent prints through the American Society of Crime Laboratory Directors/Laboratory Accreditation Board. She has a Master of Forensic Sciences degree from The George Washington University and a B.S. in Psychobiology from the University of California, Los Angeles.

Melissa served as chair of the Scientific Working Group on Friction Ridge Analysis, Study and Technology from 2012 to 2014 and as chair of the OSAC Friction Ridge Subcommittee from 2014 to 2017 before being appointed to her current position as chair of the Physics/Pattern SAC. She has been a member of various other committees and working groups including the NIJ/NIST Expert Working Group on Human Factors in Latent Print Analysis and the National Science and Technology Council Subcommittee on Forensic Science Interagency Working Group on Outreach and Communication. Melissa is an Associate Member of the American Academy of Forensic Sciences Criminalistics Section and past chair of the IAI Latent Print Identification committee. She has delivered over 100 presentations and workshops at professional, scientific, and legal conferences. In 2013, Melissa was honored with the FBI Director's Award for Distinguished Service by a Professional Staff Employee.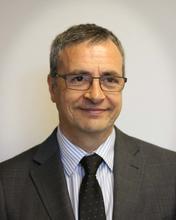 Another new FSSB member is Ray Wickenheiser, Director for the New York State Police Crime Lab System. He is also a member of the American Society of Crime Laboratory Directors (ASCLD) Board of Directors and the President for 2017. Ray has over 17 years of experience as a Crime Lab Director and Quality Manager in local and State Crime Laboratories and 34 years in forensic science, including 17 years with the Royal Canadian Mounted Police. His areas of expertise include quality management, forensic DNA, serology, hair and fiber trace evidence, physical matching and comparison, glass fracture analysis, and forensic grain comparison.

In New York, Ray is the Co-Chair of the New York Crime Lab Advisory Committee, and the Chair of the Technical Working Group on Backlog Reduction. He was a member of the Department of Justice: National Institute of Justice Sexual Assault Forensic Evidence Reporting (SAFER) Working Group, which published National Best Practices for Sexual Assault Kit: A Multidisciplinary Approach. Ray has served as a peer reviewer for a number of journals and advisor to several university forensic programs.

Ray is a qualified ISO Auditor, conducting audits in 10 states as an auditor and DNA lead auditor. As an American Academy of Forensic Science fellow, he has been an invited guest to the Scientific Working Group on DNA Analysis Methods (SWGDAM) since 2013. He has testified as an expert witness over 90 times, published numerous scientific articles, a book chapter, and is a frequent presenter at workshops and conferences. Ray has also served as an adjunct professor, teaching criminalistics at Montgomery College, Maryland. He holds a Bachelor of Science Honours degree from the University of Regina, Canada, a Master of Business Administration degree from the University of Louisiana at Lafayette, Louisiana and is currently pursuing a Doctoral degree from the Albany Medical College.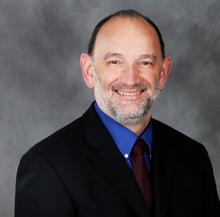 New FSSB member Dr. David Fowler is a board-certified anatomic and forensic pathologist practicing as Chief Medical Examiner for the State of Maryland.  He graduated from the University of Cape Town in 1983 and did a year of general medical and surgical internship, followed by a year of pediatric pathology at the Red Cross Children's Hospital in Cape Town. He then started and completed a five-year full-time training program in forensic pathology at the University of Cape Town earning his master of medicine in forensic pathology. Following this, he did additional training in the United States at the University of Maryland and the Office of the Chief Medical Examiner for the state of Maryland.
Dr. Fowler is an Associate Professor at the University of Maryland in the departments of pediatrics and pathology, faculty at the National Study Center for Trauma and EMS and is a visiting professor at both Tongji Medical School and Fudan University in the People's Republic of China. Dr. Fowler is active on multiple committees in the National Association of Medical Examiners and is a past president of that organization. He has numerous book chapters, scientific journal articles, and formal presentations to his credit.
---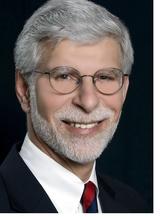 Welcome to all the new OSAC members and welcome back to all of the returning OSAC members.  One OSAC member I would especially like to welcome is our new OSAC FSSB Chair Steve Johnson, official representative from the International Association for Identification, who was just elected as chair and has taken the helm of the FSSB.  We are delighted to have Steve as our new leader and OSAC Affairs pledges to provide him all the administrative support he needs.
There are four short items I would like to bring to your attention:
Welcome to the first Quarterly OSAC Newsletter

Our traditional Monthly OSAC Newsletter is now being replaced with the Quarterly OSAC Newsletter.  Based on a recent polling of the OSAC Leadership Strategy Session participants, it was decided to change the frequency of the newsletter to quarterly.  It will be published mid-month in November, February, May and August. The OSAC Standards Bulletin will be published at the beginning of each month and contain updates on the status of standards moving through OSAC and the Standards Developing Organizations (SDOs) associated with their respective standards.

OSAC Annual Report

The second OSAC Annual Report (2016-2017) will be published online in the next week. OSAC Affairs would like to thank Sharon Nakich for her service as the managing editor and the OSAC Editorial Board for reviewing the OSAC Annual Report.

RFI on the Development of OSAC 2.0

NIST published a "Request for Information (RFI) on the Development of the Organization of Scientific Area Committees (OSAC) for Forensic Science 2.0" on the Federal Register, open for public comments from August 31 through October 30, 2017.  In all, 55 comments were posted.  NIST will conduct a preliminary analysis of the comments and share the evaluation with the FSSB in coming months.

OSAC Affairs Transitions

Sharon Nakich left OSAC Affairs on October 27, 2017 to start a new position in business development with ADS, Inc.  We will miss her outstanding contributions but wish Sharon the very best in her new job.  Happily, Sharon will continue her service in OSAC as a QIC affiliate and as well as an FSSB affiliate and participate by providing executive administrative support as needed. 
We are delighted to welcome Donna Kimball to OSAC Affairs to replace Sharon.  Donna is a NIST employee with 28 years of experience as an outstanding Administrative Specialist.  Donna will serve as a Project Manager in OSAC Affairs and among other duties, provide administrative support for the FSSB.
---
Dental standards ensure that everyone is on the same page—those who design and manufacture dental products and the dentists who use them. Through comprehensive analysis, the American Dental Association (ADA) establishes baseline standards and technical reports that provide specifications or guidelines for almost every tool of modern dentistry, from radiographic systems to sealants to manual toothbrushes. This most recent technical report was developed with input and participation of the Organization of Scientific Area Committees for Forensic Science (OSAC)'s Odontology Subcommittee. Subcommittee Chair, Robert Barsley, D.D.S, notes, "The assistance and guidance from the ADA Standards Committee on Dental Informatics (SCDI) has been most helpful in moving this important work forward."
The ADA has made ADA Technical Report No. 1088-2017 Human Identification by Comparative Dental Analysis available free of charge and license-free for the forensic science community and to not-for-profit and other non-commercial entities provided it is not used for commercial purposes. It may be downloaded from the ADA E-Catalog. This technical report provides a recommended set of guidelines for identifying humans by comparative dental analysis. Its goal is to create awareness among dental practitioners about the forensic odontology identification process and to educate them on what information may be required for that process should the need arise. The report includes guidelines on how to obtain comparative forensic dental data and the recommended methodologies for reconciling that data when establishing an identification by comparative dental analysis.
The ADA is accredited by the American National Standards Institute (ANSI) to develop American National Standards and technical reports for products and information technology used by the dental profession and by consumers.
---
Check the OSAC Calendar to see future meeting dates. Meetings are by invitation only unless otherwise noted.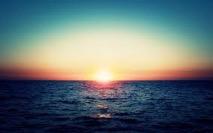 | Conference | Dates | Location |
| --- | --- | --- |
| Winter FSSB Meeting 2017 | December 6-7, 2017 | Dulles Airport Marriott – Dulles, VA |
| OSAC Public Status Report & Open Discussion Meetings – AAFS 2018 | February 20, 2018 | Washington State Convention Center – Seattle, WA |
| Chemistry/Instrumental Analysis + 6 Subs, Crime Scene/Death Investigation + 7 Subs and 1/2 Resource Committee OSAC Standards Meeting | March 13-16, 2018 | Chicago, IL |
| Biology/DNA + 3 Subs, Physics/Pattern Interpretation + 5 Subs, Digital/Multimedia + 4 Subs and 1/2 Resource Committee OSAC Standards Meeting | March 20-23, 2018 | Chicago, IL |
| Summer FSSB Meeting 2018 | June 2018 | TBD |
| Fall OLSS and FSSB Meetings 2018 | September 2018 | TBD |
| Chemistry/Instrumental Analysis + 6 Subs, Crime Scene/Death Investigation + 7 Subs and 1/2 Resource Committee OSAC Standards Meeting | November 5-8, 2018 | TBD |
| Biology/DNA + 3 Subs, Physics/Pattern Interpretation + 5 Subs, Digital/Multimedia + 4 Subs and 1/2 Resource Committee OSAC Standards Meeting | December 4-7, 2018 | TBD |