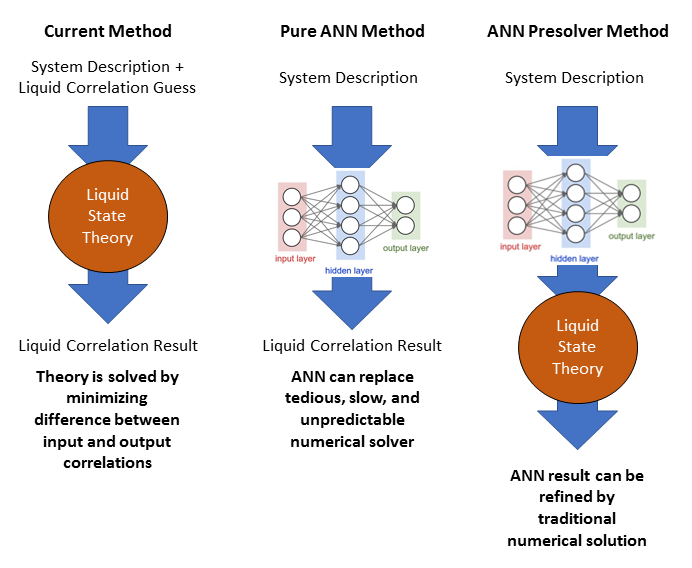 Scientific questions:
Can an ANN allow us to predict the structure of fluids that are impossible to predict numerically via liquid-state theory?

Can we learn something about liquid-state theory itself by the nature of the trained ANN?

What features do the hidden layers capture?

Can experimental scattering data be used in the training of the ANN?

How does the mixing of synthetic and experimental data affect predictions?

Can we use the trained ANN to create a new liquid-state closure?

Closure approximations account for the majority of error in liquid state theory.