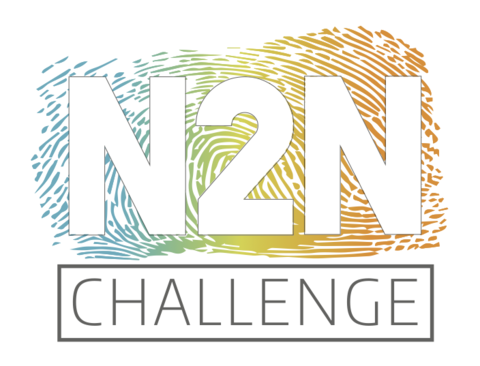 Updates
12 December 2019: Data from the Challenge has been released as Special Database 302. Future updates with N2N data will appear on the Special Database 302 page.
16 September 2019: We have begun work with Certified Latent Print Examiners to annotate our dataset with EFS Profile 2 information while we await final distribution approvals. Sign up to be notified when the datasets are released.
24 June 2019: We varied the size of the enrollment sets used in NIST Interagency Report (IR) 8210 and searched more latents. Read about it in NIST IR 8257.
03 May 2018: NIST IR 8210 has been published, featuring detailed analysis of how the winners of the Challenge were determined.
20 February 2018: Sign up to be notified when the research datasets created during the Challenge are released.
23 January 2018: Join IARPA and NIST on 21 March 2018 at the Biometrics Institute's US Conference 2018, where the winners of the N2N Fingerprint Challenge will be revealed.
---
Intelligence Advanced Research Projects Activity (IARPA) has invited the biometrics research community to participate in the Nail to Nail Fingerprint Challenge. This official U.S. Government Challenge problem seeks to reward researchers for creating rolled capture devices that do not require a device operator and can create images that are matched as good as or better than current operator-assisted rolled images. This project is being implemented as a collaboration between IARPA, NIST, and the Johns Hopkins University Applied Physics Laboratory (JHU APL).
Overview
Rolled, or nail to nail (N2N), fingerprint impressions capture the fingerprint surface from one edge of a fingernail to the other. This covers much more surface area than plain impressions, where the finger is pressed straight down, capturing only the center of the fingerprint, omitting the sides and tip. The greater amount of detail makes N2N impression images more suitable than plain impression images for use in making accurate identifications. This is especially true with forensic identification of latent fingerprint images (traces of fingerprints left on objects long after their owner is gone), because often, only the sides and tips of fingerprints are recovered. Unfortunately, capturing N2N fingerprint impressions today requires the assistance of a skilled device operator and a significant amount of time. The IARPA N2N Challenge aims to encourage industry to come up with new and innovative ways to capture N2N imagery fast and without human assistance. In turn, IARPA hopes that these devices can be deployed wherever fingerprints are captured, increasing the usefulness of the fingerprint databases they are used to build.
NIST's Role
NIST is responsible for all aspects of image and data analysis for the N2N Challenge. Using a high-performance large-scale distributed matcher, NIST will search traditional rolled and latent fingerprints against an enrollment set of traditional rolled fingerprints, augmented with images from the N2N Challenger's devices. NIST analyses will be used to award prizes, like one for systems producing the most accurate matcher performance. For those Challengers that do not wish to use the U.S. Government-provided matcher, NIST has created a template generation and matching API that can be used to submit a custom implementation. The better of the two systems' accuracies will be used for prize calculations.
Challenge Week
In September 2017, N2N Challenge competitors will converge on JHU APL to capture fingerprints from hundreds of members of the public using their prototype devices. The subjects will also handle a number of household objects to leave latent fingerprints, which will be lifted by trained crime scene latent fingerprint experts. These images will be fed into NIST analysis tools to award Challenge prizes.
Public Data
Thousands of traditional rolled, latent, and Challenger images captured at the Challenge are available to the research community as part of the dataset entitled NIST Special Database 302. Read more about the dataset and request to download it for use in your research.