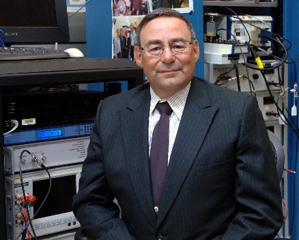 Power outages are at a minimum an inconvenience, but extended periods without power can be life-threatening; e.g., to patients in hospitals and during extreme weather. Deregulation of the U.S. electric power industry has complicated the task of ensuring the dependability of the nation's complex power infrastructure. NIST performs invaluable research that supports reliable power delivery, public safety, and accurate pricing of electric power.
Ironically, modern technological advances are making this task increasingly difficult. For example, sensors and actuators used to control the operation of electric power systems are now widely connected via modems and the Web, but because they are designed for speed and other functional considerations, rather than security, they may be vulnerable to attack. In conjunction with utilities and vendors NIST researchers are identifying these weaknesses and reviewing the standards affected by them.
Deregulation has also opened the door to suppliers using non-traditional electricity generation technologies that may introduce distortions into the flow of power delivered to customers. NIST is developing systems to characterize the distortions and verify that meters can still operate accurately even when these distortions are present.
Modern society's embrace of more efficient electrical devices is also driving new standards research. To encourage reductions in electric power consumption, the U.S. Department of Energy (DOE) designates minimum efficiencies for electrical equipment, such as power transformers and electric motors. NIST advises DOE by developing technically sound sampling strategies and instrumentation for testing these devices.
To remain competitive in the global power market, U.S. industry needs standards that are internationally acceptable. International comparisons are essential for the validation of measurement techniques used at national metrology institutes across the globe and also for transnational sales of electric power.