Biotechnology | Chemistry | Biometrics | Digital Evidence | Fire Investigation
---
Standard Reference Databases are useful to the forensic community.
Some of the databases are freely available online, others require a purchasing fee, and others must be purchased through a distributor.
The NIST Standard Reference Databases can be found at NIST Scientific and Technical Databases or by selecting the database names below.
The database link may be followed by a code. These codes are as follows:
PC indicates a PC product (most available for purchase, some are free)
DG indicates inclusion in the NIST Data Gateway - a portal providing access to many NIST scientific and technical databases. The gateway is searchable by keyword, property, or substance name.
Online indicates a free online system. 
Technical Contacts:
susan.ballou [at] nist.gov (Susan Ballou)
Biotechnology

Biological Macromolecule Crystallization Database, Online, DG
HIV Protease Database, Online
Human Mitochondrial Protein Database, Online
MitoAnalyze, free download
PDB: The Protein Data Bank, Online, DG
Protein Data Bank, current release, PC, DG
Short Tandem Repeat DNA Internet Database, Online, DG
Thermodynamics of Enzyme Catalyzed Reactions, Online, DG
Chemistry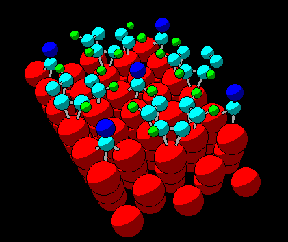 Atomic Spectral Database, Online, DG
Atomic Weights and Isotopic Compositions, Online
ChemRate, free download CKMech, Online, DG
Computational Chemistry Comparison and Benchmark Database, Online
Database of Thermophysical Properties of Gases Used in the Semiconductor Industry, Online, DG
Desktop Spectrum Analyzer and X-Ray Database, free to download
Diatomic Spectral Database, Online, DG
Elemental Data Index, Online
Fundamental Physical Constants, Online, DG
Hydrocarbon Spectral Database, Online, DG
Lispix Program
NIST Chemistry WebBook, Online, DG
NIST Crystal Data, PC
NIST Database for the Isotopic Composition of Selected Atmospheric Constituents, Online, DG
NIST Gas-Phase Infrared Database, JCAMP Format, PC, DG
NIST Interactive Algorithm for Isotopic CO2 Measurements, Online
NIST ITS-90 Thermocouple Database, Online, DG
NIST Quantitative Infrared Database, PC, DG
NIST X-ray Photoelectron Spectroscopy Database, Online, PC, DG
NIST/EPA/NIH Mass Spectral Library, NIST '02, ASCII Version PC, DG
NIST/EPA/NIH Mass Spectral Library: NIST '02, PC, DG
NIST/Sandia/ICDD Electron Diffraction Database, PC, DG
Biometrics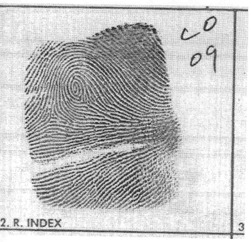 Facial Recognition Technology Database (FERET), PC
NIST 8-Bit Gray Scale Images of Fingerprint Image Groups, PC, DG
NIST Digital Video Disk 1, PC, DG
NIST Dual Resolution Images from Paird Fingerprint Cards, PC, DG
NIST Fingerprint Minutiae from Latent Matching Tenprint Images, PC, DG
NIST Mated Fingerprint Card Pairs, PC, DG
NIST Mated Fingerprint Card Pairs II, PC, DG
NIST Mugshot Identification Database, PC, DG
NIST Plain and Rolled Images from Paired Fingerprint Cards, PC, DG
NIST Supplemental Fingerprint Card Data, PC, DG
Digital Evidence (Law Enforcement)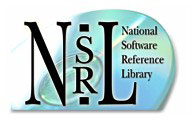 Computer Forensics Tool Testing (CFTT) Project Web Site
NIST National Software Reference Library (NSRL), PC
Fire Investigation

Fire Modeling Programs - fire modeling programs for download
Fire on the Web -fire related software and experimental data
Fire Research Information Services, Online
NIST FASTData Fire Test Database, PC, DG