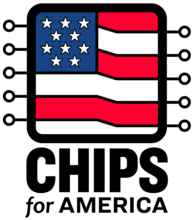 Today, CHIPS for America released the following statement on the status of establishing the National Semiconductor Technology Center:
"Discussions are underway between the Departments of Commerce, Defense, Energy, and the National Science Foundation to establish the NSTC to support and extend U.S. leadership in semiconductor research, design, engineering, and advanced manufacturing through collaboration between public and private stakeholders to better integrate research and development and workforce efforts across the semiconductor ecosystem, thereby promoting economic and national security. Through collaboration among our departments, agencies and future NSTC members, we seek to advance critical semiconductor research and development; build capacity for, expand capability in, and expand access to design and manufacturing resources; allow industry, academia, government, and other stakeholders to build on each other's work; and reduce the time and cost of bringing technologies to market."
About CHIPS for America  
CHIPS for America is part of President Biden's economic plan to invest in America, stimulate private sector investment, create good-paying jobs, and make the U.S. competitive in the 21st century. CHIPS for America includes the CHIPS Program Office, responsible for manufacturing incentives, and the CHIPS Research and Development Office, responsible for R&D programs. Both offices sit within the NIST at the Department of Commerce. NIST promotes U.S. innovation and industrial competitiveness by advancing measurement science, standards and technology in ways that enhance economic security and improve our quality of life.