We'd like to thank everyone who came to 5x5: The Public Safety Innovation Summit hosted by NIST PSCR and the First Responder Network Authority! The enthusiasm and commitment to enhancing first responder communications was inspiring.  
Here are a few San Diego highlights:
DAY ONE
5x5 kicked off with a warm welcome from Dereck Orr, Division Chief of PSCR. He discussed the unique partnership between PSCR and the FirstNet Authority, saying, "One of the things I'm most proud of is that PSCR and the FirstNet Authority are not siloed at all. Our visions are to make one another successful." Jeff Bratcher, Chief Technology Officer for the FirstNet Authority, joined Orr on stage to report on the recent progress and future plans of the two agencies. The morning session also included keynote addresses from FirstNet Authority Executive Director/CEO Joe Wassel and Chief Dan Munsey from the San Bernardino County Fire Protection District.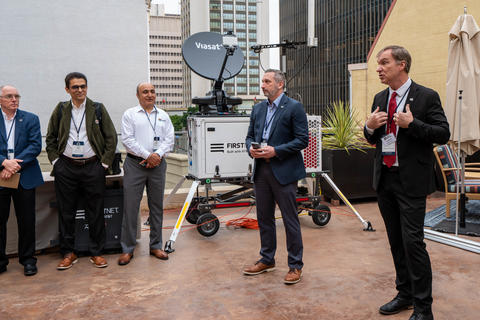 Wassel reflected on his first 100 days and discussed what's next for the FirstNet Authority. He emphasized the importance of collaboration with public safety, and underscored how critical first responder communications are for the nation. According to Wassel, "the 'connected responder' means responders being connected to drones, drones being connected to helicopters, and helicopters connected to boats; information and data following all the way around." He stressed the need for a reliable and dependable network, saying, "A lot goes into those two simple words, but the bottom line is the network should just work."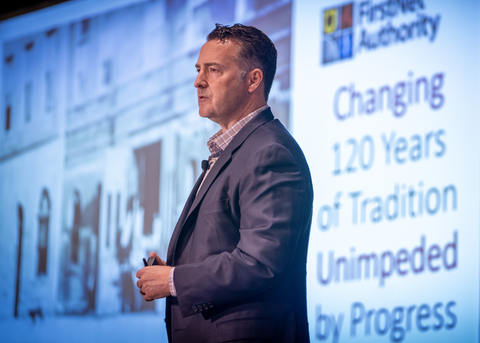 Chief Munsey drew a parallel between the present state of public safety and the early days of the fire service in 1903. He discussed the technologies that need to be tackled next, from z-axis to artificial intelligence, and the challenges that lie ahead. Munsey reflected, "Firefighters [can't] sit back and wait for technology to come to them. It doesn't work like that. We need to work toward being integrated into smart cities." 
After programmatic updates from NIST PSCR and the FirstNet Authority, participants joined 16 sessions across seven tracks to hear about the latest public safety innovations. Attendees also experienced technology demonstrations showcasing the latest advancements in mission critical services, location services, situational awareness, public safety operations, user interface/user experience and more. We saw Mission Critical Voice  Quality of Experience hardware and software in action and witnessed the power of LMR and LTE integration via a Radio over Internet protocol solution. The FirstNet Authority brought a FirstNet Compact Rapid Deployable 1,000 miles (and one ride up a freight elevator) from Boulder, Colorado for the summit, and the agency's network partner AT&T brought a FirstNet Command Vehicle so everyone could see these deployables in action.  
DAY TWO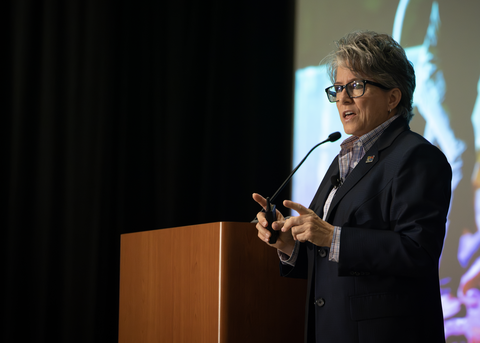 On day two, Undersheriff Sylvia Moir with the Marin County Sheriff's Office in California inspired the audience and discussed the importance of keeping humanity in policing. Undersheriff Moir acknowledged that public safety is in a different place than when she started her career. She stressed the need to use lessons learned from the past as well as innovation to ensure that first responders have reliable communication during some of the unthinkable incidents that occur today. Undersheriff Moir expressed her vision that we have reliable communication to support the mission.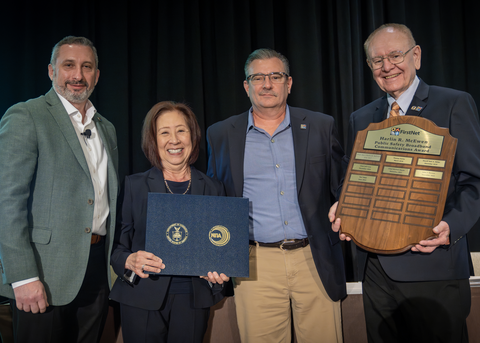 The FirstNet Authority presented two awards to outstanding leaders for their contributions to public safety. Teri Takai received the prestigious Chief Harlin R. McEwen Public Safety Broadband Communications Award for her significant contributions to the advancement of broadband communications for public safety. "It is truly an honor to receive this award," said Takai. "Every day first responders run toward danger. Their life-saving mission is admirable, and reliable communications should be one of the basic foundations that assists them with their mission. The FirstNet Authority is making this a reality for public safety agencies nationwide, and I am proud to have played a part in this historic journey." In addition, the first Patriot Award was presented to Chief Peter Burke, Jr. of the Hyannis Fire Department in Massachusetts for pioneering use of public safety broadband and FirstNet. While accepting the award, Chief Burke noted "Communications are foundational to our jobs as first responders, and FirstNet is a gamechanger."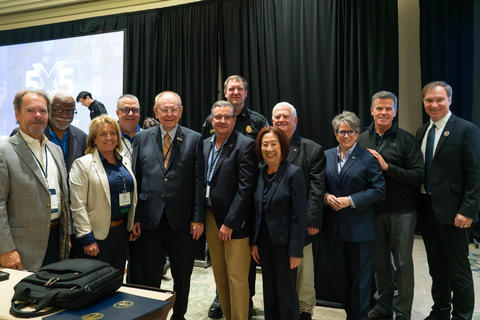 During "Collaboration Among Nations," 5x5 brought together five international panelists to share their perspectives on the advancement of broadband operations, challenges, and next steps in their respective countries. France is planning to roll out a replacement of the public safety narrowband network beginning next year, and Sweden is hoping to contract with an operator this year to build out a core network.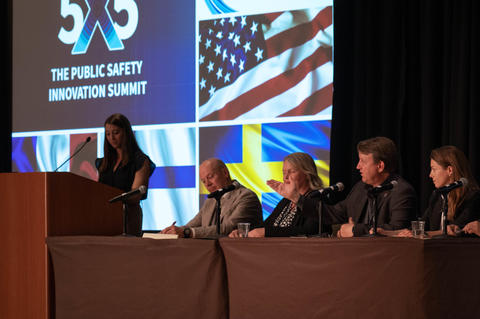 Panelists included:
Claire Raynal, Deputy CTO in charge of RAN Access of the Réseau Radio du Futur (RRF) Program (France)

Tero Pesonen, Chairman of the TCCA Critical Communications Broadband Group (Finland)

Sara Ollson, Technical and Deputy Project Manager for the Next Generation Communications System at the Swedish Civil Contingencies Agency (Sweden)

Antti Kaupinen, Chief Technology Officer and Chief Security Officer at Erillisverkot, a Finnish government-owned Information and Communications Technology company (Finland) 

Jeff Bratcher, Chief Network and Technology Officer at the First Responder Network Authority (United States)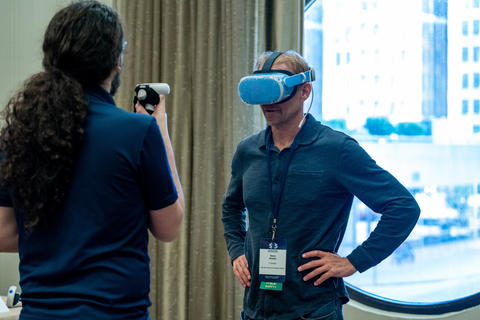 Next, attendees chose from topics such as developing next-generation training for public safety using virtual and augmented reality and testing updates on Mission Critical Services, including push-to-talk, video, and data. A 'speed networking' round allowed attendees to make connections within this public safety innovation community.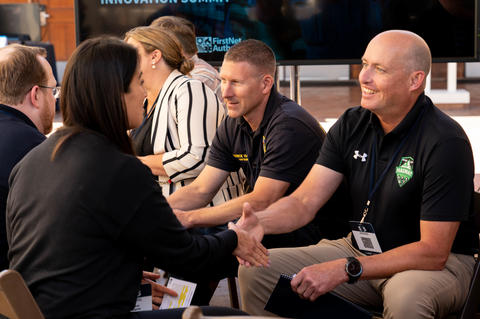 To conclude the day, grant award recipients and industry leaders showcased new technologies, allowing attendees to get a first-person experience of what the future of public safety technology looks like. With a range of options available, attendees had the opportunity to explore augmented reality for drone operations, experience extended reality technology, witness secure information exchange, network services, and coverage, and even try on headsets for a virtual reality hazmat demonstration, as well as observe the seamless interworking of LMR with MCX devices.
DAY THREE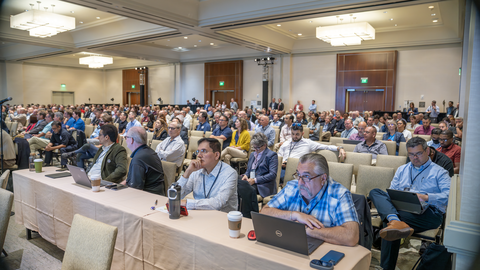 The final day of 5x5 focused on roadmapping activities. Attendees contributed to the future work of PSCR and the FirstNet Authority by identifying focus areas for technological advancements.
Participants chose from 12 parallel deep-dive discussions in key technology areas facilitated by subject matter experts. As a group, we identified innovative solutions to address operational gaps in emergency response scenarios.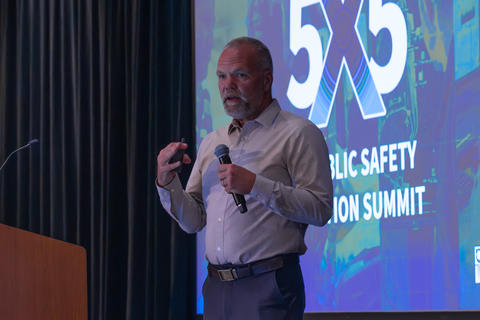 To conclude the summit, a two-hour scenario-based tabletop exercise allowed participants to envision future communication technology capabilities required for different phases of an emergency response.
CONCLUSION: Thank you for a wonderful 5x5 Summit. We look forward to seeing you again at next year's event, and we hope you invite a friend to join!  
To ensure you stay informed and up-to-date with all the latest news and developments, sign up for the PSCR and FirstNet Authority newsletters.