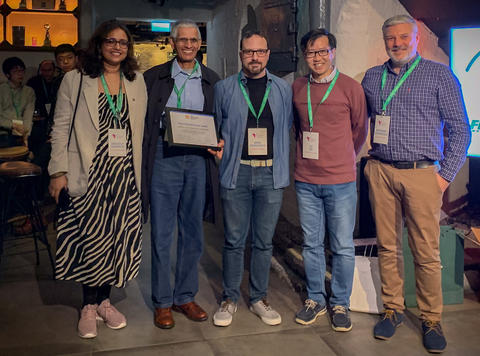 We have a runaway hit on our hands. Not a song or TV show. It's a research tool that helps test software more effectively than ever before — including the software that helps keeps cars and airplanes operating safely.  
A paper from 2013 that introduced the tool has been recognized at the Institute of Electrical and Electronics Engineers (IEEE) International Conference on Software Testing, Verification and Validation (ICST). It's the most influential paper in the "practical" category published during the past 10 years.  
In most industries, software testing is both art and science. Testers for systems such as modern cars, for example, imagine scenarios they think the system will confront: icy conditions on the road, driving at night in the rain, etc. Then they design tests to cover those scenarios.
These testers know from experience where the problems are usually found, and they design their tests manually to find lots of them. But what if the system comes up against a scenario that the testers didn't predict?  
Cue the testing tool from NIST. It helps ensure that the entire range of situations a software system might encounter, including very rare combinations of parameters, will be included in the tests. It's necessary for safety and security to test very rare situations.   
Scores of companies have picked up on the NIST tool's benefit, including Google, Microsoft, Intel, Amazon, AT&T, Lockheed Martin and more.  
So we're sending congratulations to the NIST researchers and collaborators at The University of Texas at Arlington for their big hit — which has probably helped improve devices you use every day.  
Find more details on the paper and the research tool it describes.