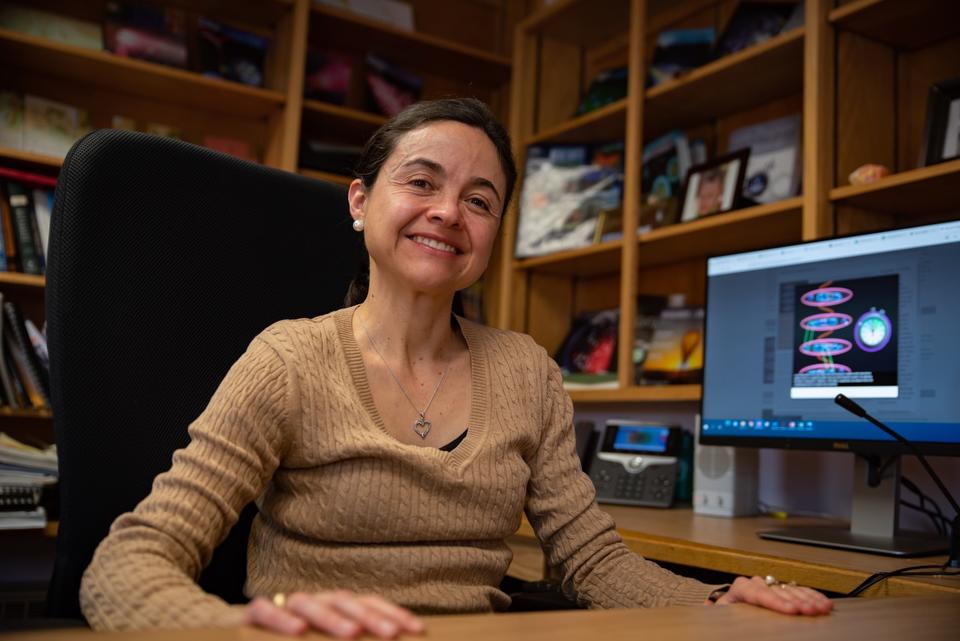 For the International Day of Women and Girls in Science tomorrow, we're bringing the story of NIST/JILA fellow Ana Maria Rey to you.
Even since her early childhood in Bogotá, Colombia (at an age as young as 4), Ana Maria took a special interest in science. It fascinated her that we could use math to describe the way the world behaved. 
With her father's encouragement, she showed a voracious appetite for knowledge. Ana Maria asked her high school physics teacher for more books so that she could solve more problems. That strategy persisted in college, where she asked professors for more work so that she could grow on her own. 
That drive didn't go unnoticed. Another strong influence on Ana Maria was her undergraduate physics professor Aldona Gabriunas. Aldona taught physics based on intuitive thinking, which motivated Ana Maria to consider it as her career path. 
Fast-forward a couple of decades and we reach a highly cited and well-regarded researcher making waves in her field. 
Nowadays, Ana Maria puts theoretical physics into practice. She informs experiments on the optimal way of manipulating atoms with light to explore the quantum world. Her work has been helping us to create better atomic clocks and expand our understanding of the interactions between atoms and molecules.