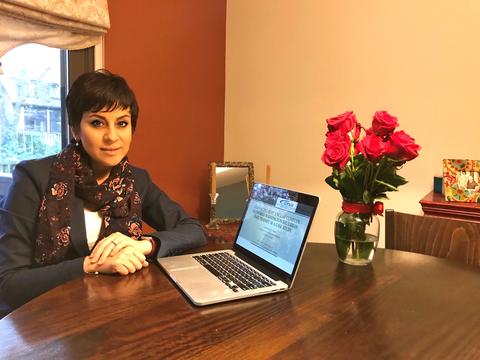 Infrastructure — there's more to the term than you might think, and civil engineer and researcher Yalda Saadat can shed light on its scope. She's part of a NIST team studying the way earthquakes affect it.  
Looking to the official designations from a Presidential Policy Directive (PPD-21), there are 16 critical infrastructure sectors including transit systems, the electrical grid and wastewater systems.  
But Yalda sees beyond what's officially critical for her definition: Infrastructure is the backbone of urban life.  
It's the set of fundamental systems for people. This certainly includes all the examples of physical systems indicated above, but infrastructure also consists of schools, supply chains and even the workforce. Experts always debate whether these can be considered critical or not.  
Yalda's stake in the matter began long before she reached NIST. She came from a family with an engineering background, and when she started exploring the subject in her undergraduate studies, she adopted a genuine, refined interest in urban life — how people move around, interact with the city and live their daily lives.  
Now, as a postdoctoral researcher via the National Research Council Research Associateship Programs, Yalda joins a team of experts diving deep into the systems that support our lives and the way disasters affect them. The researchers are specifically focused on earthquakes, trying to measure their impact on communities. 
Together, they're working to develop:   
Recommendations to make communities more resilient for future earthquake strikes.  
Metrics to measure how and when the infrastructure, in the wake of an earthquake, can be restored.  
Learn more about the team's efforts.