As Puerto Rico recovers from Hurricane Fiona, NIST's Hurricane Maria investigation continues, with the goal of making communities more resilient to powerful storms.
Hurricane Maria struck the Commonwealth of Puerto Rico five years ago today, dealing a devastating blow to the island, its economy and its people. The following year, NIST launched a study to learn from that tragic event and to recommend improvements in building codes, standards and practices that will make communities more resilient to future hazards. 
The NIST study has four main points of focus. First, it seeks to understand the hurricane's wind environment and the conditions that led to injuries and deaths. Second, it evaluates the performance of critical buildings and designated safe areas within them, including their dependence on electricity, water, transportation and other infrastructure. Third, the study assesses the performance of emergency communications systems and the public's response to emergency communications. Finally, the study analyzes the storm's impacts on selected businesses, hospitals and schools and the subsequent recovery of the critical social functions they provide. 
"NIST is committed to conducting a thorough investigation that will help make our communities safer in the face of natural disaster. We have brought together a great team and appreciate all of the support we have received from government agencies and communities across Puerto Rico as we work to fully understand the impacts of Hurricane Maria." —Laurie E. Locascio, Under Secretary of Commerce for Standards and Technology and NIST Director
This page provides a brief summary of progress on the NIST study, including key tasks that have been completed or are nearing completion. More details can be found in a progress report, available in both Spanish and English, that NIST published last year.
Highlights of tasks recently completed by the NIST team and contractors supporting this study include: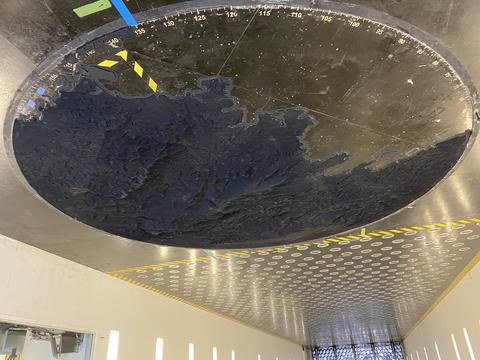 Wind tunnel testing of topography and buildings: We have completed wind tunnel testing to evaluate the effects of Puerto Rico's mountainous topography on local wind speeds and on the resulting wind loads experienced by selected critical buildings. In the first phase of testing, we measured wind flow over scale models of the topography of selected regions. In the second phase, we measured pressures and forces on scale models of selected critical buildings to evaluate the effect of wind loads as influenced by the surrounding topography, buildings and terrain. Wind tunnel testing was performed in a large facility at the University of Florida.
Improvements to the hurricane wind-field model: We developed an improved hurricane wind-field model to provide best estimates of peak gust wind speeds. This information is critical for evaluating the performance of buildings and infrastructure. The updated model incorporates additional surface-level meteorological observations and uses an improved process to optimize the model fit.
Surveys and interviews on emergency communications and public response: We have completed surveys with 1,500 households to understand evacuation decision making and the public's response to multiple forms of emergency communications. We have also completed interviews with 35 professionals who provided emergency communications to the public. These results, in combination with other data collected, will deepen an understanding of how the public receives weather watch and warning information, guidance on protective action, and other emergency message content. 
Surveys of small and medium-sized businesses: We have completed surveys with more than 400 small and medium-sized businesses that are vital parts of the island's economy. This work will inform recommended best practices for business resilience and continuity planning.

The following activities are nearing completion:
Interviews with family and friends of individuals who died during or shortly after the hurricane, to shed light on how damaged buildings and failures in the supporting infrastructure played a role in the more than 1,700 recorded deaths in the two weeks following the hurricane. This work will improve standards for attributing deaths to hurricane disasters in the future.
Surveys and interviews with over 400 representatives of hospitals and K-12 public and private schools about the impacts of Hurricane Maria on critical education and health care services and the factors that help and hinder recovery.  
Interviews with 30 shipping and transport sector representatives to inform modeling of supply chain disruption.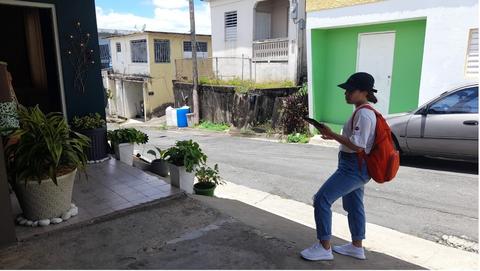 After we complete these data collection activities, the NIST team will analyze all data and prepare findings and recommendations for public review and comment. NIST will continue to provide regular updates of progress through the Hurricane Maria program website and through public presentations to the National Construction Safety Team Advisory Committee. NIST will publish draft and final reports detailing findings and recommendations on the NIST website. Beyond publishing reports, NIST will follow through on its long-term commitment to promote the implementation of its recommendations for improved codes, standards and practices. 
Puerto Rico is still recovering from Hurricane Maria. As people there and around the world commemorate the fifth anniversary of this disaster, and as families and friends of victims remember those they lost, we continue in our steadfast efforts to learn from this tragic event so that communities in Puerto Rico and around the world can be more resilient in the face of future storms.