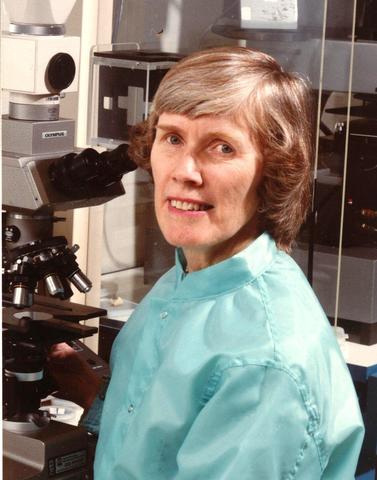 Frances Lloyd was rejoining the workforce in 1977 after taking time off to raise her child.  
She had an impressive background. Frances worked on aircraft propeller design during her bachelor's at Duke University and earned her physics master's from the University of Virginia in 1948. All of this happened at a time when fewer than 5% of women had a bachelor's degree.  
But she knew nothing about integrated circuit fabrication when she joined NIST. Her new colleagues hadn't had much success making these intricate circuits either. These complex, delicate devices required precision and patience, using a vacuum system to deposit thin layers of material. A single mistake in fabrication required starting over.  
So, Frances got to work.  
From drawing board to finished chip, Frances fabricated superconducting microcircuits using Josephson junctions — tiny gaps the size of a few dozen atoms in nanometer-thin layers of superconducting materials. Frances was so skilled that she could gauge with her naked eye when the wafer needed further development. 
Those superconducting microcircuits formed a workable 10-volt standard in 1989 that she presented at a conference in Tokyo. It's still used as the international voltage standard today.