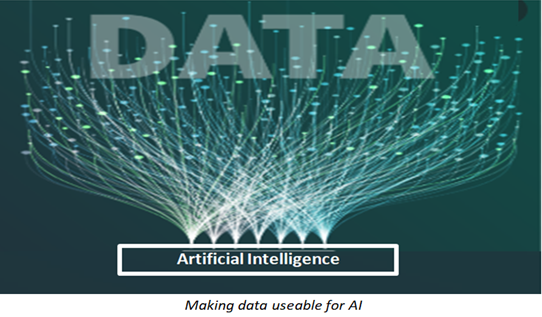 At its 2021 Conference, the Prognostics and Health Management Society held a panel on Qualifying Data and Data Use Assuring Data Capability for Intelligent Systems and Beyond, organized and chaired by NIST's Michael Sharp and moderated by NIST's Vincenzo Ferrero. The panel sought to identify concerns regarding data use for artificial intelligence. While data may seem correct, it must be functionally useable for AI. This requires qualifying data for given applications, which include:
Identifying the data's source and its collection methodology, so as to be aware of any bias
Ensuring data adequately covers what it is supposed to, like test scenarios
Knowing any variances related to data
Storing data without distortion or corruption, which can occur with certain data
Avoiding the collection of too much data, which can be difficult to store as well as use
Preventing data from being subverted – intentionally modifying it for personal interests
Ensuring intellectual property and personal identifiable information are protected or absent
Identifying these concerns helps build consensus regarding how to address them. It also helps pursue mechanisms for measuring the quality of the collection, use, and return on investment.