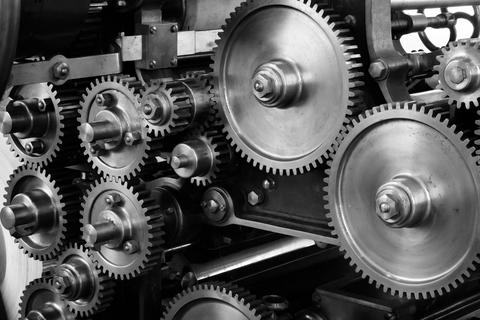 When discovering and learning about the federal labs throughout the country, one will most likely stumble upon the phrase "tech transfer." So, what exactly is tech transfer and why is it important to the general public? Tech transfer is a way to describe the overall cycle of bringing knowledge and technologies to society through actions such as commercialization and publication. From the drawing board to the laboratory table, federal scientists and engineers are producing novel technologies all the time. These novel technologies with commercial potential, rather than sit on a shelf, need to be brought to the attention of those who can develop it for the market.
However, to get from the lab to the marketplace, there is a lot of effort and collaboration that needs to take place. Government agencies and businesses in the private sector need to form partnerships to help expedite the process. This requires professionals to figure out which companies would be interested in specific, federal technologies and technical areas, as well as the capabilities of bringing these innovations to market. When the associated parties are in sync with a federal technology, transactional agreements and commercial licenses are issued.
It's at this stage that a federal technology can begin the process of moving into the private sector. Industry can then ramp up operations and turn the technologies into products that can be used, or improve operations, for organizations and/or individuals. These collaborative efforts between government and industry allow the country to stay on the cutting edge of innovation and to foster industrial competitiveness, which in turn helps the economy grow.
"Technology transfer, or the process of getting knowledge and discoveries from the laboratory to the general public, is important so that laboratory research can lead to benefits to people's lives and society.  Often this is done by private sector involvement to transform these discoveries into products and services for the market," says Acting Director of the Technology Partnerships Office Jeff DiVietro.
Tech transfer plays a fundamental role in ensuring that the U.S. will continue to propel technologies, designed by hard-working federal researchers, to the market to be put to use and to progress society. The Technology Partnerships Office at NIST aims to ensure this objective is accomplished.