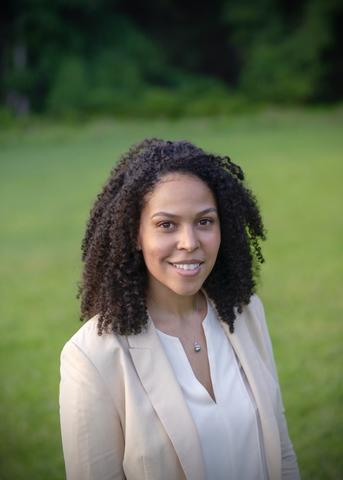 In some ways, NIST's Angela Robinson is a born cryptographer; it just took her a while to realize it. 
From elementary school onward, Angela felt fascinated by logic puzzles and brain teasers. She found math homework fun, and it might have remained merely that, but her high school calculus teacher told her about career opportunities in cryptology. For the first time, she realized she might be able to do math as a job. 
It was only up from there. She earned a bachelor's degree in math at Baylor University, then her Ph.D. in math with a focus on cryptography with the FAU Charles E. Schmidt College of Science. Now a pro, she's tackling timely brain teasers at NIST. 
Puzzles today center around the work her team does with post-quantum cryptography, which is one of NIST's long-running projects. For decades, sensitive transactions such as online money transfers have been protected by encryption that ordinary computers can't break, but a quantum computer could change that. While still in their infancy, someday — perhaps within a decade or so — quantum computers could grow powerful enough to threaten all our secrets. 
Angela is part of a team of NIST mathematicians working to develop new cryptography standards that quantum computers can't crack. They're currently conducting a competition to find methods of thwarting a quantum computer's projected capabilities, and they have spent years gathering a few dozen candidate methods from around the world and then trying to break them. 
At this point, Angela feels like she has found the right home with NIST's cryptographers. The journey took her decades, but it has been a satisfying puzzle to solve.