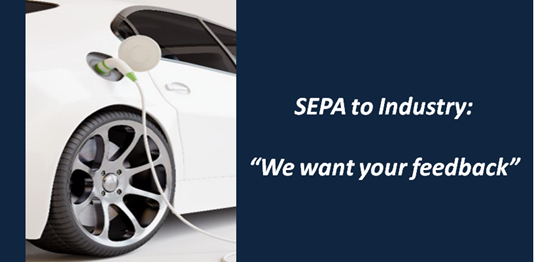 NIST's Cuong Nguyen led the Smart Electric Power Alliance's (SEPA) Interoperability Task Force in its development of the "EV Fleet Managed Charging Use Case." The use case addresses two scenarios for managing electric vehicle (EV) charging, defining the roles of all involved and the types of information exchanges that occur:
Scenario 1 – Two-way information exchanges between an EV charging system and grid operations: In this scenario, the charging system provides grid operations with information on independently-run supply equipment and near-term usage at each facility. Grid operations provide the charging system with information about historic use and future demand management events. The use case outlines how these events are communicated and how performance is verified.
Scenario 2 – Information exchanges between EV charging stations and grid operations, via an "aggregator," which collects information from one or multiple charging systems. The charging systems have varying options for being managed. Grid operations measure performance and calculate payments.
The next step in this process is mapping requirements from the use case to applicable standards. This mapping will help reduce the number of implementation options and lead to specific configurations for implementation, to include interoperability profiles.