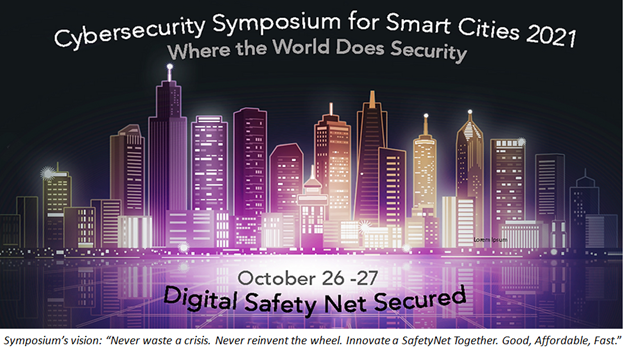 On October 26-27, 2021, the GCTC Secure and Safe Communities SuperCluster held the NIST cosponsored Cybersecurity Symposium for Smart Cities 2021 focused on smart communities' "digital safety nets" – a transformation accelerated by the pandemic and growing cybersecurity needs. Videos of the Symposium are available online.  Many speakers addressed the value of these safety nets for local jurisdictions. Chappie Jones, Vice Mayor of San Jose, CA, said that when the pandemic hit, city leaders focused on helping 50,000 households, which lacked broadband access, by deploying hot spots and WiFi across the community. They also helped shop and mall-based, small business owners to transition online – including helping address language barriers. Vince Lago, mayor of Coral Gables, FL stated his city provides digital services via a Smart City Hub public platform, that enables:
Businesses to access traffic data in order to better plan when to open and close
Citizens to submit digital permit requests rather than submit in person
Drivers to find parking rather than hunt for it
Ridesharing
Additionally, the symposium provided extensive information on resources, procedures, and agencies that communities can use to improve cybersecurity.