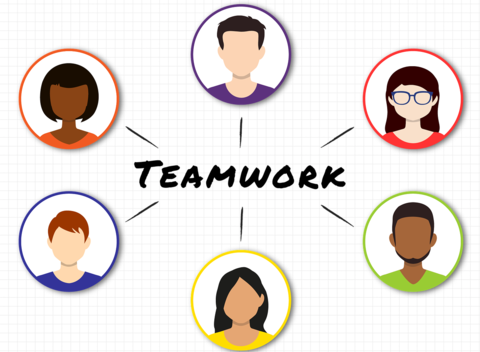 Christie Canaria, an interagency policy officer within the Technology Partnerships Office (TPO) at NIST, recently attended the Society for Advancement of Chicanos/Hispanics and Native Americans (SACNAS) 2021 conference as a panelist. SACNAS is an organization dedicated to fostering, from students to professionals, the success of Chicanos/Hispanics and Native Americans when it comes to science, technology, engineering, and mathematic (STEM) fields. STEM fields are ever growing throughout society and are very important positions that need to be filled and SACNAS provides encouragement for attaining advanced degrees, careers, and leadership positions in STEM.
Christie was selected to be on a panel entitled "What's Gov Got to Do with it? Resources for an Entrepreneurial Journey." The underlying focus behind the panel was to provide first-hand experience and insights into the government resources available for pursuing an entrepreneurial pathway. The panel brought together technology commercialization professionals from academia, government, and industry to provide a wealth of knowledge and a vast range of perspectives on how to tackle entrepreneurship through accessing government resources.
There were many important points of discussion throughout the panel, which covered a range of topics to include: how entrepreneurs can use resources like the Small Business Innovation Research and Small Business Technology Transfer programs to help accelerate research towards commercialization and market opportunities, as well as funding opportunities for minority-owned businesses, women-owned businesses and entrepreneurs from underrepresented geographic regions. They discussed these topics and were able to connect to the audience through personal stories and shared experiences.
Christie was able to delve into the finer details of her experiences and knowledge gained throughout her professional background, while mentioning the resources available at NIST for entrepreneurs. Her talking points included:
How NIST supports technology development from the lab to the market and how TPO can help the process along throughout the commercialization cycle

The federal government has many resources available to emerging/established entrepreneurs and innovators to help them explore translating technology for public good (i.e., SBIR, I-Corps)

NIST is the host agency to the Federal Labs Consortium, which is composed of many SACNAS participants including the Department of Energy's national labs
"For me, SACNAS was an opportunity to bring my perspectives as a STEM professional outside the lab 'proper' to highlight and celebrate innovative ways to leverage government resources to convert research from the lab and make positive impacts for the broader public. SACNAS also allowed me to engage with a diverse and emerging community of future innovators," said Christie.
You can learn more about SACNAS here.