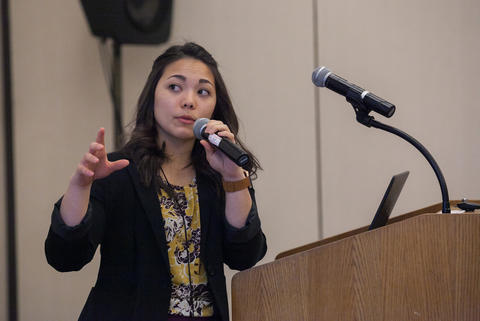 Imagine a cybersecurity job. Do you see a defense-minded code writer huddled over a glowing screen? A technician in a cold room surrounded by racks of servers?  
Danielle Santos would like to expand your vision.   
While some jobs are tailored for computer experts, Danielle — who handles outreach for the National Initiative for Cybersecurity Education (NICE) — knows the field also needs people with other skill sets. Policy experts, communicators and legal specialists are all in demand. Employers tell her they need people who can keep themselves motivated and think critically. It's crucial to be able to communicate with people and figure things out when there's an issue.    
Cybersecurity also needs diversity. Cyberattackers come from all walks of life and have different approaches, so the more we can diversify our defenses, the stronger we'll be. Look into cybersecurity if it sounds intriguing! You probably have the skills — even if you think you don't. Get started with NICE.