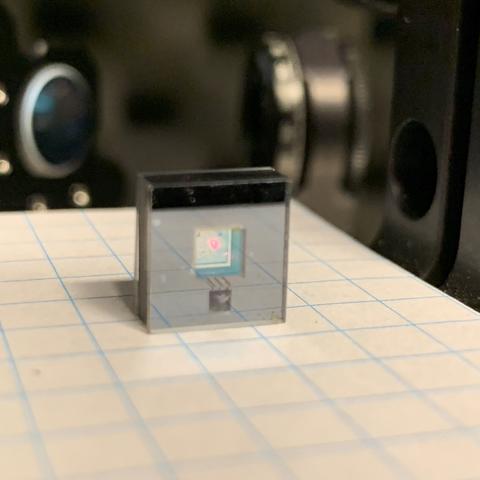 Stable is the chip-scale clock that uses a different laser, or so says the latest research from NIST physicists. 
Our scientists replaced an old infrared semiconductor laser in their next-generation chip-scale atomic clock with a near-infrared diode laser stabilized by two specialized devices. 
The swap boosted stability by 20 times, making it comparable to the performance of a hydrogen maser — a widely used workhorse for measuring time and frequency. (NIST uses masers to maintain the U.S civilian time standard.) 
Masers can be about as large as a filing cabinet. This alternative, even if industry leaders incorporate a larger, easier-to-use frequency comb into its design, could be about as small as a 2-liter bottle. 
Find out more in the journal article published by the Optical Society.