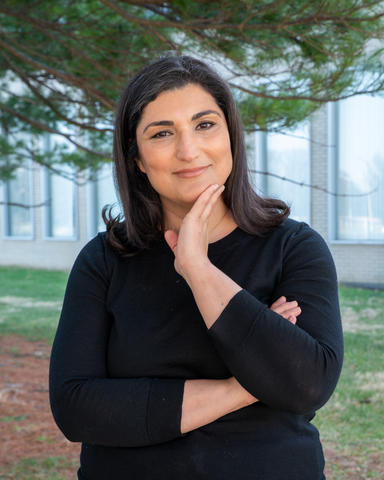 The White House Office of Science and Technology Policy and the National Science Foundation announced the formation of the National Artificial Intelligence (AI) Research Resource Task Force June 10, 2021. The task force will advance the objectives stated in Congress's National AI Initiative Act of 2020 by serving in an advisory capacity to develop an implementation roadmap for the National AI Research Resource, which aims to provide AI researchers and students across all scientific disciplines with access to computational resources, high-quality data, educational tools, and user support.
NIST's AI lead, Information Technology Laboratory Chief of Staff Elham Tabassi, was selected to serve on this task force alongside other technical experts representing government, higher education, and private organizations. NIST expertise in AI applications as well as in foundational AI enables the agency to make important technical contributions to the development of policies.
As a member of the task force, Tabassi will represent the U.S. Government in working to establish and sustain the National AI Research Resource. This important role furthers NIST's AI priority of contributing to federal engagements that explore or determine AI-related policies. For more information on the National AI Initiative and NAIRR, visit https://www.ai.gov/.