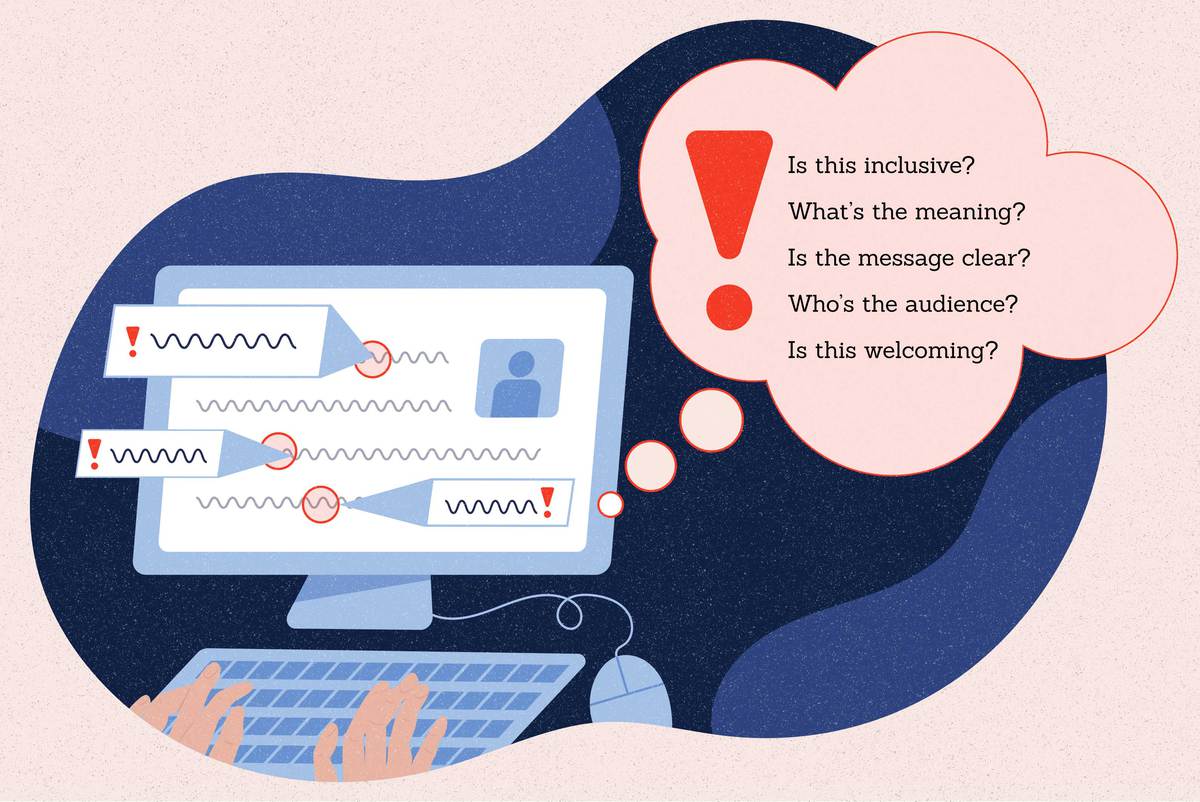 ---
Our choice of language — what we say and how we say it — can have unanticipated effects on our audience, potentially conveying messages other than those we intend. In an effort to help writers express ideas in language that is both clear and welcoming to all readers, the National Institute of Standards and Technology (NIST) has released new guidance on effective wording in technical standards.
The publication, formally titled Guidance for NIST Staff on Using Inclusive Language in Documentary Standards (NISTIR 8366), was created primarily for the benefit of NIST staff experts, who participate in the development of documentary standards as expert collaborators and leaders. Because NIST authors often work with industry standards development organizations (SDOs), the technical agency has made the guidance available to the public.
"Our main goal is to help people think more clearly about what they are trying to communicate," said NIST's Kathryn Miller, one of the publication's authors. "Our readers and collaborators can have diverse backgrounds. We want to consider their needs by helping writers and speakers think critically."
The document's title reflects the overarching concept of "inclusive language" — meaning wording that is likely to be perceived as neutral or welcoming by all audience members, regardless of their background. 
Use of inclusive language benefits readers not only by respecting them all equally, but also by avoiding potential gaps in understanding. Some people, for example, may not grasp the meaning of colloquial or idiomatic expressions that are rooted in particular historical events or regional dialects — expressions that may cause confusion in a person from a different generation or language environment. Furthermore, some terms have connotations that have become controversial among certain audiences, and the publication's authors encourage writers to consider perspectives beyond their own. 
"The idea of plain, clear language is important," Miller said. "We want all readers to understand what they see on the page and also to feel that they are welcome to contribute to standards development, which is an inherently collaborative process."
As they composed the new guidance, the NIST authors consulted colleagues at SDOs, along with several prominent style guides, including the NIST Technical Series Publications Author Instructions, which acknowledge a trend toward bias-free language. The guidance does not contain a lengthy list of unacceptable terms, but it does contain a few illustrative examples. Recommendations include: 
Consider good, clear word usage rather than using common or colloquial terms. 
Consider that biased terms, such as blacklist/whitelist, also may introduce comprehension issues. 
Avoid terms such as master/slave that perpetuate negative stereotypes or unequal power relationships. 
Avoid identifying an individual's gender unless necessary for comprehension, or using terms that assign a gender to inanimate objects, such as male/female connectors.
Avoid descriptive terms that are condescending or reductive in favor of language that the groups being described would prefer.
Following these and other principles the document outlines can help ensure that writers and committee members are communicating effectively, Miller said, but she emphasized that they are guidelines to help consider others' viewpoints. While drafting the guidelines with contributions from other NIST staff, she and the other authors realized the importance of context, conversations and critical thinking. 
"We need to be nuanced in our approach if we are to develop standards effectively for a diverse group of users," she said. "Are we considering how a term may be perceived by people other than ourselves? Are we talking to others as we work and expressing ourselves with a broad audience in mind? And are we communicating ideas clearly and concisely, so that they speak to all readers? Achieving these ideals may not always be possible in a technical publication, but that's the goal."
The publication is intended to supplement NIST's earlier guidance for standards participation, Miller said, and she advises users to consult both documents.