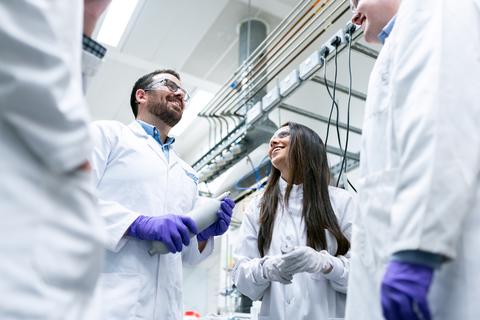 The start of the new year in the Technology Partnerships Office (TPO) brings with it innovative ideas and projects pushing the TPO and NIST mission forward. One of the primary goals of TPO is to elevate NIST inventions that have commercialization potential, put the spotlight on them, and help maneuver them from the labs to the commercial market. In doing so, TPO is able to increase the economic impact of federally funded research and development by accelerating and improving the transfer of new technologies from the laboratory to the commercial marketplace. Through bringing products to market quickly and growing the economy, this allows America to position itself as a global leader in innovation.
The Technology Maturation Accelerator Program (TMAP) was born in 2019 to further this objective. TMAP provides NIST scientists and engineers an opportunity to pitch their top projects to a panel of venture capitalists and business experts, giving them a platform to highlight their amazing ideas and how they can benefit American society. Each idea is assessed on commercial viability and its potential to attract venture investment to scale. Through the TMAP pitches, a melding of the minds occurs between the public and private sector, creating a greater space for innovation and future societal possibilities.
Taking a look back at past TMAP events, there has been a wide range of ideas that have been brought to the forefront, inspiring dialogue on how certain products could serve the general public and help drive the economy forward.  The innovations, and the respective teams behind them, come from all corners of NIST campus, with each laboratory submitting their top projects. The labs range from engineering, to information technology, to material measurements, with each one bringing a different scientific expertise to the competition. Over the last two years, teams have crafted solutions in areas ranging from cybersecurity and quantum computing, to next-generation microscopes and protein sequencing devices. Many of the innovations at TMAP address the major scientific focal points of the 21st century, creating a chance to accelerate ideas to market, as well as accelerating American science forward on a global scale.