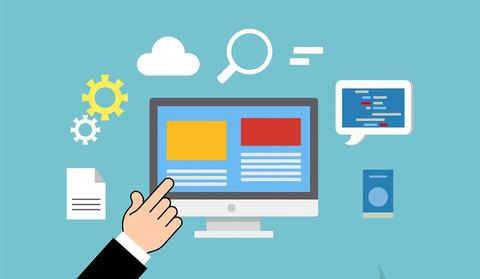 Throughout history, many innovative ideas have been realized and brought to life within federal laboratories across the country. From this, it was discovered that there needed to be policies in place to ensure that federal institutions could properly report out about those inventions. The Bayh-Dole Act was ratified in 1980 to deal with inventions that came to fruition in federally funded laboratories. This landmark act provided an easily managed landscape for government agencies to oversee the discoveries from the multi-million, federally sponsored research and development programs. NIST has six major laboratory programs with a vision to stimulate innovation, foster industrial competitiveness, and improve the quality of life and the Bayh-Dole act plays a significant role in NIST inventions.
The Technology Partnerships Office (TPO), with a focus on promoting U.S. innovation and industrial competitiveness across the federal government through NIST efforts, is the premiere NIST operation to ensure that the components of the Bayh-Dole Act are put into effect across the agency. TPO works across many sectors, from academia and private businesses, to inter-agency, collaborating with a wide range of organizations to drive the NIST mission forward and to further the goals set forth in the Bayh-Dole Act.
One major TPO accomplishment to achieve these goals in the last year was through starting the rebuild of the Interagency Edison System (iEdison), which is an online platform for consolidating and reporting federal inventions in an efficient manner. TPO partnered with the National Institute of Health and the Interagency Working Group for Bayh-Dole to redesign the iEdison digital tool by identifying the challenges in the older system, needed improvements, and how best to modernize this federal asset for the 21st century. TPO initiated and hosted feedback sessions to ensure they gathered a multitude of comments from the individuals who would need to use this program the most. They took the feedback and are working to tailor the rebuild towards establishing a more streamlined, more effective iEdison. In doing so, TPO will further the mission of Bayh-Dole by providing federal agencies with a new and improved database to notify the government of federally funded inventions and patents and ensure that they do not go unnoticed or disregarded.
This shows how TPO, throughout last year, has worked to instill an atmosphere of promoting federally funded innovations. TPO goes into 2021 with a driven focus to continue to push the NIST mission forward and ensure that inventions from the federal labs receive the necessary notice to see if they could fit perfectly into a section of the commercial market, which helps drive the economy forward and benefits the American public.