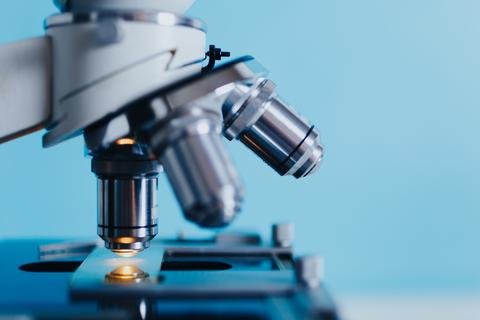 One of the primary goals of the Technology Partnerships Office (TPO) is to help transfer technologies from the NIST labs to the market to benefit the public and drive the economy. From this objective, the Lab-to-Market (L2M) initiative was formed, after being identified as an administration priority and funded by Congress to increase the economic impact of federally funded research and development by accelerating and improving the transfer of new technologies from the laboratory to the commercial marketplace. Through bringing products to market quickly and growing the economy, this initiative allows America to position itself as a global leader in innovation.
There are five major strategies in TPO's L2M goals. TPO wants to:
Identify regulatory impediments and administrative improvements in federal technology transfer policies and practices.

Increase engagement with private sector technology development experts and investors

Support entrepreneurial education and training to build the next generation of skilled innovators.

Improve and develop tools to support the discovery and transfer of technologies.

Improve understanding of global science, technology trends and benchmarks to measure progress and achieve results.
TPO tackles and accomplishes these different strategies throughout a fiscal year. One of recent importance is the second point, "increase engagement with private sector technology development experts and investors." The private sector is a critical player in driving investment, but it can be challenging for them to engage with the federal government. Therefore, TPO has worked to improve the understanding of how federally funded technologies, knowledge, and capabilities can be made more attractive for private investment, particularly angel and venture capital. By creating opportunities for earlier stakeholder engagement along with market-needs analysis for proposed technologies, it would allow for TPO to better highlight the amazing innovations and technologies being invented by the NIST scientists and engineers.
One way that TPO has been able to succeed in reaching private sector investors and technology experts at an earlier stage is through a program called the Technology Maturation Accelerator Program (TMAP). TMAP funds proposals from the NIST Laboratories to accelerate the maturation of emerging technologies with significant commercial promise. The top proposals that fit the criteria are selected and those scientists and engineers pitch their innovations to a panel of industry leaders and venture capitalists in the private sector. The winners are selected by the panel and are subsequently funded by NIST to progress their projects toward commercialization at an accelerated rate. By launching TMAP, TPO has been able to simultaneously highlight NIST's most cutting-edge technologies, as well as promote early engagement with the private sector to narrow down the most commercially promising inventions, which in turn propels TPO towards reaching their goals as set forth by the L2M initiative.