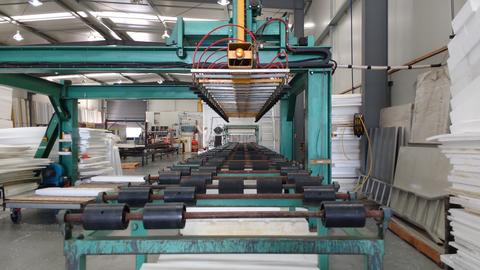 The Technology Partnerships Office (TPO) at NIST attended and hosted three webinars at this year's CyberWeek festival, which virtually brought together the cybersecurity community to exchange information, share best practices and discuss how to protect against and overcome cyberthreats facing the nation. TPO, through their presentations, were able to reach cybersecurity leaders in the commercial, government, and academic sectors to discuss the latest issues and cutting-edge solutions. One of TPO's presentations revolved around manufacturing in the U.S. and how to better manage employees in a constantly evolving industry. 
Manufacturing facilities across the country have been continuously shifting toward automated operations and with this change comes new issues to resolve in a digital landscape. Through collaborative efforts, there have been significant strides in developing and implementing digital capabilities in the U.S. defense industrial base and supply chain. These collaborations have been an integral part of laying the groundwork for U.S. leadership in technology-driven advanced manufacturing and high-wage, high-skilled American jobs. 
Workforce development programs have been created to foster collaboration across industry, academia, government, and non-profit leadership to ensure the current and future workforce are connected to the roles and competencies needed for digital cybersecurity manufacturing applications. In today's ever-changing manufacturing environment, wherein automated machines and people make up the workforce, the future is: 
Led by Industry. If pathways to employment are the goal, employers must be there every step of the way, and must be invested in the development and sustainment of each program. 
Driven by Community. Good programs in silos won't succeed. Success comes from a collaborative effort where the entire community is involved in the development and progression of a program. 
Focused on the Under-Engaged. With an anticipated 2.4M U.S. manufacturing job openings by 2029, it isn't enough to reach the current base, and programs have to target those who have traditionally not been served. 
Presentations like this allow TPO to act as a bridge between the world of federal government and the commercial market. By presenting this information to the cybersecurity community they are able to discuss manufacturing issues at hand, possible solutions and the best paths forward, which allows for more open dialogue and the sharing of ideas. This, in turn, fosters an environment of collaboration with the goal of constantly innovating when it comes to the future of manufacturing.