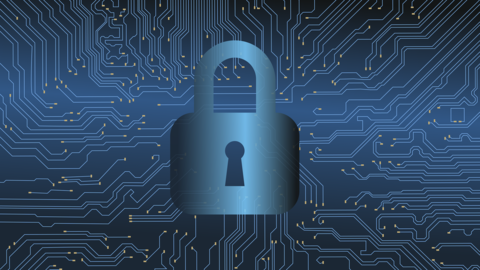 The annual CyberWeek festival, hosted by CyberScoop, brings together people and organizations within the cybersecurity community, as well as C-suite leaders from technology-based industry, academia, and government, for the purpose of exchanging information, sharing best practices and discussing how to protect against and overcome cyberthreats facing the nation. This year, the event turned digital and provided a multitude of virtual conferences and seminars, for the attendees, over the course of a week from October 19 to October 23.
The Technology Partnerships Office (TPO) at NIST attended this event and hosted three webinar sessions devoted towards industry focused cybersecurity programs, activities, and technologies supported by federal labs and manufacturing public-private partnerships. 
The first webinar, which was made up of panelists from the Department of Homeland Security's Science and Technology Directorate, NIST's Computer Security Division, and the Federal Laboratory Consortium for Technology Transfer, discussed several ways to create partnerships and collaborations with the aforementioned organizations, as well as help facilitate partnerships with industry, and finished off with the positive outcomes those partnerships can create for the public. This webinar also covered areas of interest in the estimated $250 billion economic impact from NIST's Advanced Encryption Standard, the current standard work being done for post-quantum cryptography, dual-use technologies in national security, and the various mechanisms for collaborative research with the government.
The second webinar, which was made up of individuals from the Cyber Manufacturing Innovation Institute, the MxD Manufacturing USA institute, and the NIST Manufacturing Extension Partnership, was presented as a fireside chat of sorts, or a casual conversation addressing issues at a broader, more informal level. This would allow for encouraged participation from attendees. The discussion covered overviews of the organizations and the increasingly complex issues manufacturers face as they become more and more advanced, as well as the many programs that are available to help companies of all sizes mitigate risk in automation, supply chains, hiring, and the new Cybersecurity Maturity Model Certification requirements.
Lastly, the third webinar kicked off with an overview of the Department of Homeland Security's Commercialization Accelerator Program and was followed by a showcase of federal cybersecurity technologies available for licensing and/or co-development. The technologies fell into categories ranging from protecting the internet of things to enhanced computer system security through a rotation of multiple operating systems.
TPO's role and participation at this event helped bridge together various communities, within the overall sector of cybersecurity, by providing a stage to discuss pertinent issues that need to be addressed as the world continues to shift towards a digital environment. The thousands who attended could see many subject matter experts discuss the innovative and cutting-edge ways to progress cyber forward. Overall, this event provided a landscape for many to gain more insight into the industry they inhabit, and through partnerships and collaborations, the envelope of cybersecurity progression will continue to be pushed forward.