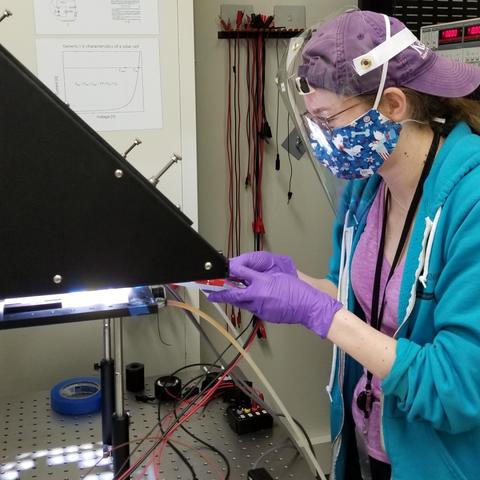 Solar panels face attack on all sides, so NIST researchers are coming to their defense and studying the causes of failures.
Large fields of solar panels generate a lot of electricity, so much so that stringing them together causes a leakage of energy that can put the equipment itself in danger. The leakage pulls sodium out of the glass and into the electrical components beneath. If that weren't enough, the sheets on the backside of solar panels also pose a problem. Exposure to the elements can make the material brittle and prone to cracking, which can also damage the electrical components inside.
In the lab, NIST postdoctoral researcher Stephanie Moffitt runs these materials through an accelerated aging process so that she can compare changes at different stages 5-30 years down the line. Then, she analyzes the chemical processes and properties behind the sodium leakages and backsheet cracking in order to determine exactly how the failures happen.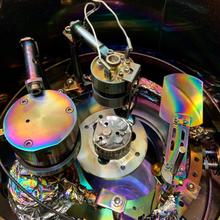 Shown here, carbon-coated samples of solar panel backsheets are ready for analysis with scanning electron microscopy (left), and Stephanie measures the performance of mini solar modules before starting the aging procedure (above).