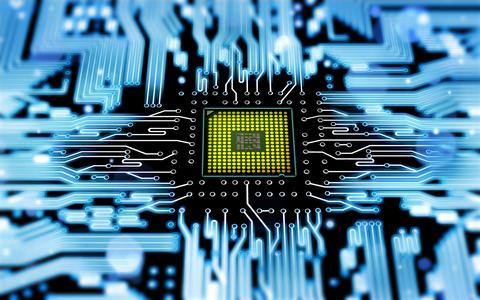 GAITHERSBURG, Md. — The Quantum Economic Development Consortium (QED-C) has formally established its steering committee with the signing of participation agreements by Boeing, ColdQuanta, Google, IBM, QC Ware and Zapata Computing. The U.S. Department of Commerce's National Institute of Standards and Technology (NIST) and the Department of Energy are also members of the steering committee, which will set direction for the consortium as it lays the groundwork for a new commercial industry based on quantum information science and technologies, as well as the supply chain to support it. 
The consortium of more than 180 members includes a mix of large and small businesses, representing different parts of the U.S. supply chain. The QED-C will hold its plenary meeting with the established steering committee later today.
The consortium was established with support from NIST as part of the National Quantum Initiative Act, signed into law by President Donald J. Trump in December 2018. The bill directed NIST to convene a consortium to identify the future measurement, standards, cybersecurity and other needs that will support the development of a quantum information science and technology industry. It also created the National Quantum Coordination Office at the White House, which oversees the implementation of the bill.
"Through the establishment of the QED-C steering committee, the administration has reached yet another milestone delivering on the National Quantum Initiative and strengthening American leadership in quantum information science. We look forward to the continued work of the QED-C and applaud this private-public model for advancing QIS research and innovation," said U.S. Chief Technology Officer Michael Kratsios.  
Quantum information science brings together information theory and quantum mechanics, which brought about important technologies such as GPS and magnetic resonance imaging (MRI). It seeks to harness uniquely quantum phenomena that have no classical counterpart, such as superposition and entanglement. Potential quantum information science and technology advances include new sensors, approaches to drug design and materials science, and processors that enable computation beyond the capability of classical machines. In addition, researchers are developing cryptography to protect information systems against quantum attacks. Developments in quantum information science can help the U.S. improve its industrial base, create jobs and realize economic and national security benefits.
QED-C will work with stakeholders in industry, academia and government to identify and address needs for enabling technology, standards and a workforce to support the emerging quantum-based industry. The consortium will provide a coordinated voice for industry to inform and guide federal R&D investment priorities, standards and regulation, as well as workforce education and development. 
"This consortium will help build the supply chain for an industry that doesn't yet exist," said Under Secretary of Commerce for Standards and Technology and NIST Director Walter G. Copan. "To fully realize the benefits of quantum science and technologies, we will need to make advances similar to those made with computers. What started as room-sized devices are now small enough to fit in our pockets and are far more powerful. QED-C will have an important role to play in helping the country realize similar advances in quantum technologies."
One example of a technology that can advance a quantum-based industry is cryogenics — the creation of very cold temperatures, where quantum effects can be readily observed and manipulated. Quantum research will be more accessible and technology advances more likely if cryogenics can be made more affordable and widespread.
"We are excited to have these leading companies in the quantum industry as our first signatories to the formal Participation Agreement," said QED-C Executive Director Joe Broz. "We welcome others from across the quantum ecosystem to join them. Together we can strengthen the quantum supply chain and significantly accelerate the pace of innovation."
Information about joining QED-C can be found on the consortium's website. 
NIST, a nonregulatory agency of the U.S. Department of Commerce, promotes U.S. innovation and industrial competitiveness by advancing measurement science, standards and technology in ways that enhance economic security and improve our quality of life. To learn more about NIST, visit NIST.gov.