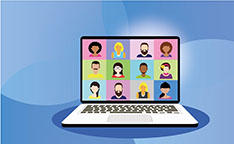 The Federal Labs Consortium (FLC) was formally chartered by the Federal Technology Transfer Act of 1986 in order to develop a community of technology transfer (T2) professionals, to include over 300 federal laboratories and agencies. By creating this consortium, it allows scientists, engineers, academia and T2 professionals to come together to focus on the best strategies of transferring federal technologies from the laboratories to the commercial market. The three main goals of FLC are:
Promote:

FLC works to promote T2 activities and achievements through all forms of media and through the FLC awards program.

Educate:

FLC provides exceptional training opportunities from in-person training sessions to various online programs.

Facilitate:

FLC, across all industry partners, private and public, pushes to ease the transition of technologies from federal labs to the commercial market.
Every year FLC hosts a national conference, which is one of the largest gatherings of T2 professionals in the country. The FLC annual meeting provides several days' worth of presentations, networking and training exercises. This year, FLC is conducting a virtual annual meeting from August 31 to September 03.
The main themes for this year will focus on the following: AUTM and its role in T2. AUTM is a non-profit organization that promotes academic research that pushes the innovative envelope and drives technologies forward. There will be a significant focus on everything to do with Cooperative Research and Development Agreements, which pair together government agencies and private companies to work together on research and development. Another theme will be focused on internal communications within a federal agency from a T2 professional perspective. It will dive into the importance of maintaining solid internal communications across an organization in order to fully promote the T2 mission as well get other departments on board the T2 goals.
The FLC National Meeting will provide a great virtual platform to further educate and train T2 professionals across the spectrum of government agencies. As the premier organization for T2 communication, education, and open data services tools, this meeting will help lay the groundwork to build newcomers in the field into consummate T2 professionals.