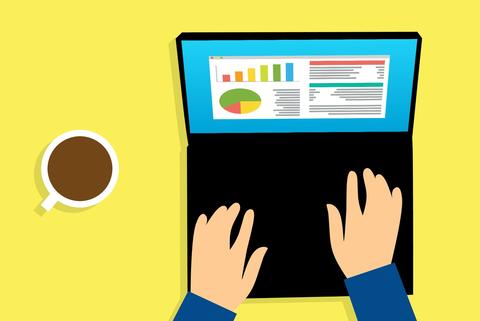 For NIST federal researchers, pursuing their work in the labs is only part of the overall research and development goal at NIST. Scientists and engineers work tirelessly to discover cutting edge technologies in fields ranging from artificial intelligence to quantum computing. Once they have discovered these innovations, the technology outcomes are available for transfer to the private sector for commercialization to benefit the American public. Along with maintaining standards, commercialization of products is one of the major goals of the NIST core mission, which is "to promote U.S. innovation and industrial competitiveness by advancing measurement science, standards, and technology in ways that enhance economic security and improve our quality of life." To get there, though, federal researchers need to ensure they cater their research towards what is most suitable for the commercial market.
Fortunately, there is an operating unit at NIST that is dedicated to market analysis and technology transfer with expert personnel to manage the process. The Technology Partnerships Office (TPO) can provide expertise to NIST researchers to advise on how to plan their research for greater industry impact and to ease the transition of their technologies to the commercial market. TPO has recently subscribed to "Discovery", a digital database that assists with combing the business landscape for market trends, top experts, companies, universities, investors, patents, news, and tech blogs for technology sectors. Thus, TPO is able to quickly perform market analysis allowing one to tailor their innovations toward the greater overall market. Additionally, TPO can look into technology competition, allowing the researcher to differentiate their product from others in the same sector. There are over 220 million industry partners and 140 million patents in Discovery that provide TPO with a large field of research to dig through to benefit NIST scientists and engineers in the labs. By utilizing this platform, NIST researchers may learn of organizations that might be interested in collaboration and/or the use of NIST technology. 
From the digital world to the real world, TPO has many tools at their disposal, which can allow federal researchers to feel more comfortable returning to the labs while TPO assists in ensuring the lab created innovations make the biggest industry impact, once the technology is transferred from the public to the private sector.  The staff at TPO bring their years of experience and breadth of technology transfer knowledge to the table to facilitate the entire process and subsequently drive the economy with innovations that can improve society. With the addition of the "Discovery" module to TPO's toolbox, this extensive database will further help to improve tailoring research and innovations moving forward.