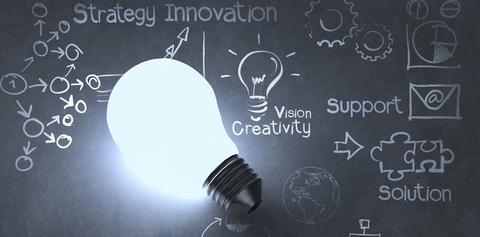 The NIST-Science and Technology Entrepreneurship Program (N-STEP) was founded, through a partnership between NIST and TEDCO, for the purpose of providing business opportunities for NIST researchers as they transition from government to the private sector. N-STEP is able to provide funding and grants, for those who meet the qualifications, to help get NIST researchers' and associates' feet off the ground once they leave the federal laboratories. In order to qualify for an N-STEP grant, the following must apply:
The company has than five (5) years old

The N-STEP award recipient is a U.S. start-up company founded or managed by an "Eligible N-STEP Applicant"

The company has less than 16 Full-Time Equivalent (FTE) employees with at least 50% of the employees in the U.S.

The company has revenue that is less than $250K/company FY

The company has received less than $500K in sophisticated investment

The company is not owned and/or managed by any person that is a Federal employee at the time of the award.
Adam Steele was a NIST researcher who has benefitted through N-STEP, which allowed him to grow his company specializing in focused ion beam systems. The Technology Partnerships Office at NIST briefly interviewed him to get his input on his background and experience.
Background
Adam studied experimental atomic physics and received his PhD from Georgia Tech in 2008.  Before coming to NIST, he was in graduate school from 2003 to 2008. Adam briefly worked in his father's Harley Davidson dealership prior to this.
Role at NIST
Adam worked in the lab of Jabez McClleland. He had a good research program that was developing ion source technology with industrial applications in mind. There was an ongoing collaboration with FEI Company (now Thermo-Fisher). Adam worked on this project and thought the technology would be commercially viable.
Project After NIST
Before Adam could work on the technology commercially, he had to leave NIST and worked under a partial appointment for University of Maryland (UMD). While there, he began laying the groundwork for his company. Adam and his cofounder, Brenton Knuffman, enrolled in the Johns Hopkins INNoVATE program (sponsored by TEDCO) to help them perfect their pitches to investors. They won the UMD business plan competition in the "faculty" category. They sought initial funding from the National Science Foundation's (NSF) Small Business Innovation Research Program (SBIR), in parallel with these steps, and were awarded a SBIR Phase I grant and began full-time with their company zeroK Nanotech Corporation in 2013.
N-STEP
Adam learned about N-STEP near the end of the NSF SBIR grant period. He read about it through the TEDCO website. N-STEP was helpful in providing funding to solve certain outstanding technical challenges that they needed to get past before they could start selling their ion source. The program manager was helpful and supportive through this process.
Future Steps and Advice
Adam's company has fully developed its ion source technology and has begun manufacturing first units for lead customers. They are still a small company but have demonstrated that the business is a profitable one. Adam advises other innovators to anticipate any research and development to take longer than expected, conserve cash as much as possible, and look for funding over a year out from when it will be needed. 
---
For more information about how to enroll in the N-STEP program, go to: https://www.tedcomd.com/funding/tech-transfer/n-step
To learn more about TEDCO go to: https://www.tedcomd.com/.
Or email: Ron Kaese rkaese [at] tedco.md ()