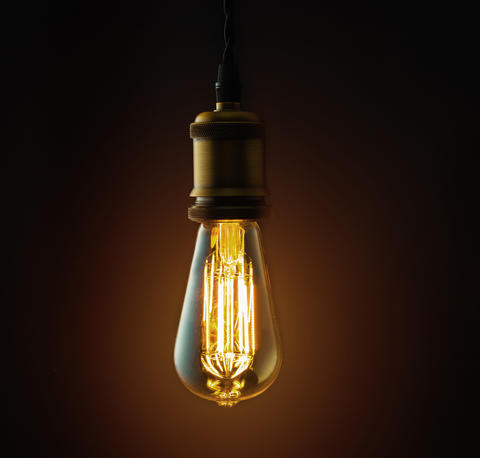 GAITHERSBURG, Md. — As part of its efforts to improve the transfer of federally funded technologies from lab to market, the U.S. Department of Commerce's National Institute of Standards and Technology (NIST) is seeking public feedback on the Interagency Edison System (iEdison) — an online platform where organizations that have received federal funding report their inventions. NIST plans to modernize and streamline the system to improve user experience, enhance functionality and increase security to ensure sensitive business information is protected. The updates will make it easier for government grantees and contractors to comply with the Bayh-Dole Act and its reporting requirements.
Every year the federal government invests more than $100 billion in research and development (R&D) through grants and funding agreements with the nation's universities and other nonfederal organizations, resulting in more than 7,000 inventions reported via iEdison each year. The iEdison platform, which is used by 35 federal agencies, was created in 1995 and has been managed by the National Institutes of Health. It will transition to NIST management as part of the modernization effort.
"A modern iEdison system is critically important to efficiency in research administration and reporting of inventions that ultimately create value for society and the economy," said Under Secretary of Commerce for Standards and Technology and NIST Director Walter G. Copan. "We commend the NIH for operating iEdison for so many years, and we look forward to working with them and with stakeholders to identify and deliver the system enhancements needed by the U.S. research community."
In its 2016 report Optimizing the Nation's Investment in Academic Research: A New Regulatory Framework for the 21st Century, the U.S. National Academies recommended modernization of iEdison and its transfer to the Department of Commerce. 
Through their efforts supporting the Lab-to-Market Cross-Agency Priority Goal of the President's Management Agenda, and to reduce administrative burden, NIST and the White House Office of Science and Technology Policy have identified the iEdison modernization as a strategic priority. Among its other roles in advancing U.S. innovation, NIST leads the Interagency Working Group for Technology Transfer and the Interagency Working Group for Bayh-Dole and supports technology transfer legislation and policy development.
In addition to reporting their inventions, organizations use iEdison to request extensions and waivers, report progress, inform the government of its limited use rights, upload requested documents and perform other reporting tasks as required by funding agencies.  
NIST is now requesting user feedback on which features of the current iEdison system should be retained, what challenges users face, and what improvements could be made. Effectively modernizing the system to create a secure, interoperable platform that is easy to access, analyze and use should reduce administrative burdens for awardees, facilitate compliance and protect the public investment in R&D.
Responses to the Request for Information will be accepted through Jan. 27, 2020. In the coming months, NIST will offer multiple opportunities for stakeholder input, including public workshops, to inform the technical development of a new platform to be launched by early 2022.
NIST promotes U.S. innovation and industrial competitiveness by advancing measurement science, standards and technology in ways that enhance economic security and improve our quality of life. NIST is a nonregulatory agency of the U.S. Department of Commerce. To learn more about NIST, visit www.nist.gov.