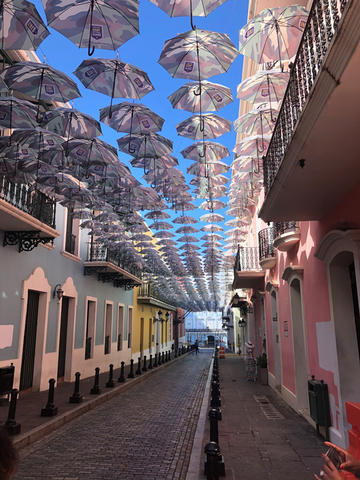 SAN JUAN, Puerto Rico – Members of the National Institute of Standards and Technology's (NIST)  Technology Partnerships Office (TPO) traveled to San Juan, Puerto Rico to conduct a technology transfer (T2) event on November 14 at The Puerto Rico Export and Trade Company's Center for Entrepreneurship. Seven federal agencies and the Puerto Rico Science, Technology and Research Trust participated to shine a light on transferring technologies to small business owners in Puerto Rico.
The keynote speaker, Victor Merced, Puerto Rico Department of Economic Development and Commerce Director of Business Development, kicked things off to an enthusiastic crowd. This was followed by presentations by an array of subject matter experts in the field of T2. Over 175 people registered to attend the event to learn how they can help grow the economy by working in conjunction with these organizations.  After the presentations, there were over 60 one-on-one meetings between T2 professionals and Puerto Rican business owners.
Phil Singerman, Associate Director for Innovation and Industry Services at NIST, stated that, "It is vital for Puerto Rico to fully utilize the assets and expertise of our Federal laboratories, a national resource, as technological innovation will drive economic development.  NIST and our partners in Puerto Rico, are committed towards realizing that full potential, and today's event was the first step."
This event, which laid the groundwork in establishing a T2 innovation ecosystem within Puerto Rico, encouraged business owners and federal labs to work hand-in-hand. The easier it is for federal technology transfers to occur the more opportunity there is for the economy to flourish.