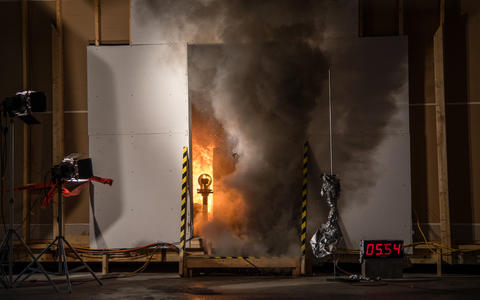 What strikes terror in the hearts of museum curators everywhere? Budget cuts, surely. But worse yet, the prospect of precious, irreplaceable relics being damaged or destroyed in a fire. The Sept. 2, 2018, fire at Brazil's National Museum, estimated to have consumed 90 percent of its 20 million cultural and scientific artifacts, underscores the reality of this danger.
So, how does the Smithsonian Institution, steward of over 150 million artifacts — from the spacesuit Neil Armstrong wore on the moon to Dorothy's ruby slippers — prepare for such disasters?
As "The Incredibles" icon Edna Mode would say (paraphrasing Louis Pasteur), "Luck favors the prepared."
Click here to read the full blog post about this collaboration between the NFRL and Smithsonian Institution.