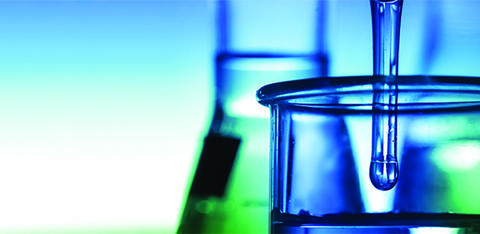 The National Institute for Innovation in Manufacturing Biopharmaceuticals (NIIMBL) - Manufacturing USA institute - is pleased to announce a group of projects, designed to advance biopharmaceutical manufacturing and workforce development in the United States.
The projects represent approximately $14 million of activity over 18 months and involve 24 unique organizations.
Flow Water Proton NMR as Contact Free Real-Time In-Line PAT for Continuous Biomanufacturing (Led by University of Maryland, Baltimore with partner ChromaTan Corporation)These collaborative innovation projects were awarded in response to NIIMBL's Quick Start Project (QSP) call as well as proposals initiated by NIIMBL state partners:
Scale-up Studies on Single Use Settlers for Clarifying Cell Culture Broth (Led by Sudhin Biopharma Co. with Genentech, a member of the Roche Group)
 At-line Detection of Viral and Bacterial Contaminants in Mammalian Cell Culture Using High Affinity Probes and Label-fee Single-Cell Analysis (Led by Carnegie Mellon University with LumaCyte LLC and Genentech, a member of the Roche Group)
Center of Excellence in Host-Cell Protein Analysis (Led by the University of Delaware)
The group also includes projects in automation training, lyophilization, gene therapy vector production, and process control.
"These projects are a significant milestone for the Institute. We appreciate the interest and enthusiasm with which our early members approached the proposal process and look forward to the transformative technologies and critical training solutions these projects promise to bring to the industry," said Kelvin Lee, NIIMBL Institute Director.
Read more ...