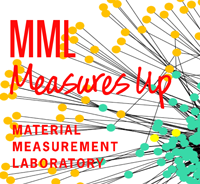 NIST accelerates the discovery of new materials critical to industry.
NIST's Material Measurement Lab provides data and computational resources to accelerate the discovery and design of innovative materials. Instead of conducting trial-and-error experiments to make new materials, researchers can use data on the known properties of materials and computer modelling to inform how they combine or process substances to get the performance they need. Using this method, General Electric made new alloys for jet engines in nine years instead of the usual 15 years. The metals used in Apple watches were developed and market-ready in just about two years.
To speed adoption of these practices, in 2011 the White House launched the interagency Materials Genome Initiative. We support the Materials Genome Initiative in many ways, including by providing the necessary data infrastructure, and developing protocols to ensure that data can be found and is in a recognizable form and methods for assessing whether the data is of sufficient quality to be useful. There's a wealth of information currently housed in private-sector companies and academic programs that developers working on advances like less expensive solar films, more efficient turbines, and functional tissue replacements could use to bring products to market more quickly if they had access. By making those resources accessible, the Materials Genome Initiative's data infrastructure will foster new business models and revenue streams from proprietary data.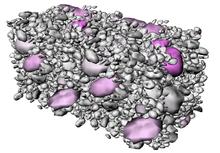 The NIST-funded Center for Hierarchical Materials Design, or CHiMaD, a center of excellence led by Northwestern University in Evanston, Illinois, is dedicated to real-world application of the materials genome approach, often alongside industry partners. The NIST-CHiMaD Materials Data Facility is a suite of cloud-based data services and tools that makes materials data more easily publishable and discoverable, and decreases the barriers inherent to sharing complex and large materials science datasets.
Access to data is critical, but it's just part of the larger materials genome ecosystem. CHiMaD also has robust educational programs in the materials genome approach for undergraduate and graduate students, including interactions with Fayetteville State University and the University of Chicago. CHiMaD hosts and broadcasts seminars and workshops about their work and materials design principles and, along with partner ASM International, has awarded materials design software to 11 universities for them to incorporate into their engineering programs.
7.2 terabytes in the Materials Data Facility
260 terabytes of data now discoverable since the facility indexed otherwise hard-to-access data sources
45 principal investigators, 60 NIST collaborators, 57 postdoctoral researchers, 100 graduate students, and 34 undergraduate students have worked on CHiMaD projects