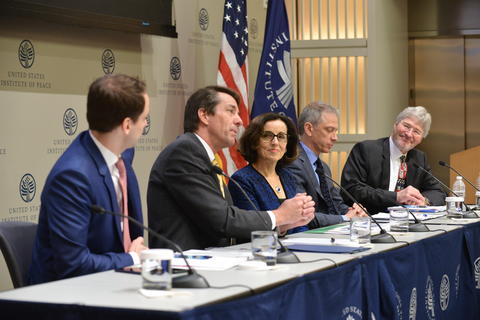 GAITHERSBURG, Md.—U.S. economic growth and national security depend on the approximately $150 billion invested annually in federal research and development (R&D) funding. To ensure that investment reaps the largest commercial and economic returns possible, the U.S. Commerce Department's National Institute of Standards and Technology (NIST) and the White House Office of Science and Technology Policy (OSTP) are co-leading the Lab-to-Market Cross Agency Priority goal, part of the recently released President's Management Agenda. To accelerate these efforts, NIST has launched an initiative to improve federal technology transfer.
"It's time to re-examine our regulations, practices and laws to better promote technology transfer and the commercialization of innovative technologies," said Secretary of Commerce Wilbur Ross during an April 19 kick-off event in Washington, D.C., that convened high-profile senior policy makers from across government, industry and academia. "We want to maximize the impact of the federal R&D investment and knowledge exchange between the public and private sectors to continue to boost U.S. competitiveness in global markets."
The U.S. R&D landscape has changed over the last several decades, with universities and other nonprofits accounting for a growing percentage of R&D work. Recent studies show that these organizations have been more successful than the federal government at realizing economic benefit from that investment.
For example, over a recent eight-year period, university and other nonprofit research was about five to seven times more likely to result in an active patent license. In addition, the economic impact per federal dollar is as much as 10 times greater when spent at a university lab versus a government lab. The new initiative aims to update government procedures and create a cultural shift so that both universities and government labs can create more return on investment from taxpayer dollars.
NIST has published a Request for Information in the Federal Register to gather feedback on the current state of federal technology transfer and the public's ability to engage with federal laboratories and to access federally funded R&D and facilities through collaborations, licensing and other mechanisms.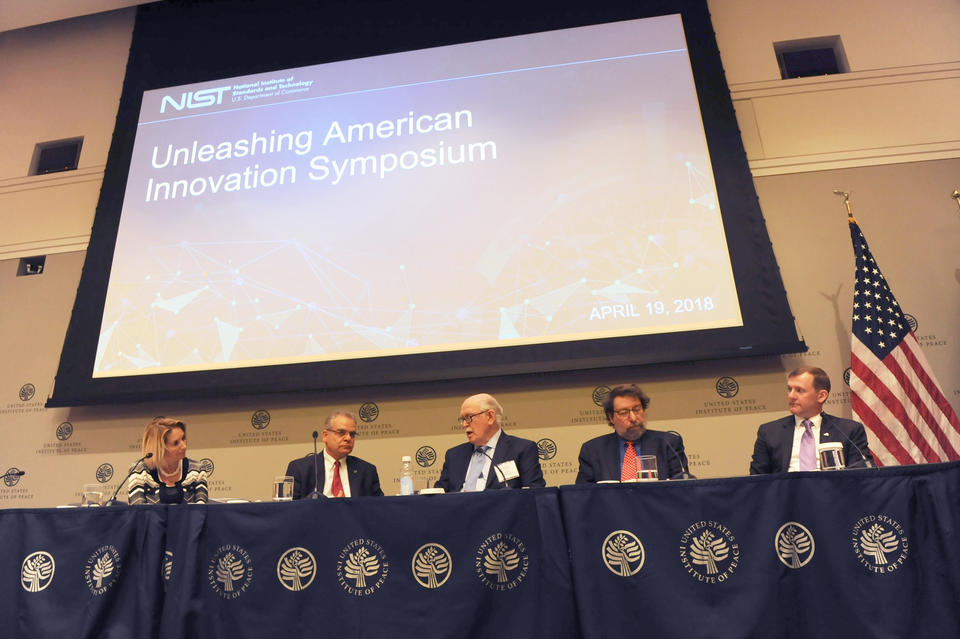 "To unleash the innovation power of the American economy, we need fresh ideas for streamlining and accelerating technology transfer," said Under Secretary of Commerce for Standards and Technology and NIST Director Walter G. Copan. "If we can make it easier for innovative companies and research institutes to work with the federally funded research enterprise, including our federal labs and universities, we'll help foster even more effective discovery and development of new technologies, products and services for existing and emerging markets."
As part of this initiative, NIST will host several events across the country to gather stakeholder experiences, opinions and recommendations. The sessions will be held on May 17 in San Jose, California; May 21 in Denver; May 31 in Chicago; and June 14 in Gaithersburg, Maryland. Registration is now open for these public forums. 
NIST will seek broad input and participation from federal R&D and intellectual property and technology transfer stakeholders. Feedback received will help federal agencies to assess practices that support public-private collaborations and identify opportunities to increase the government's "return on investment" and spur U.S. innovation to deliver value well beyond financial outcomes.
NIST promotes U.S. innovation and industrial competitiveness by advancing measurement science, standards and technology in ways that enhance economic security and improve our quality of life. NIST is a non-regulatory agency of the U.S. Department of Commerce. To learn more about NIST, visit www.nist.gov.