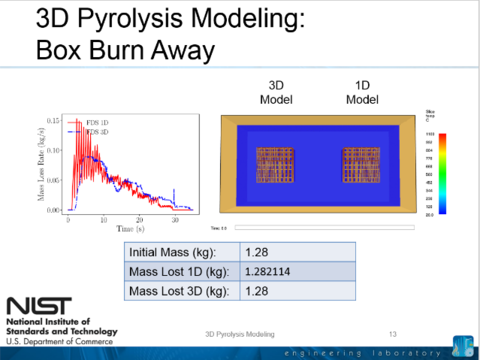 The NIST Flammability Reduction group traveled to State College (Pennsylvania State University) for the 2018 Eastern States Section of the Combustion Institute Technical Meeting (ESSCI 2018).
Dr. Morgan Bruns presented an overview of recent developments to the pyrolysis solver of the NIST Fire Dynamics Simulator (FDS). This work focuses on the implementation and verification tests of an efficient coarse-grained 3D pyrolysis solver that should allow for more accurate simulations of flame spread and material response to realistic fire environment.
This work supports the Reduced Flammability of Residential Upholstered Furniture Project and is part of ongoing development of FDS.
More information about the ESSCI 2018 Technical Meeting is available at: http://sites.psu.edu/essci2018/